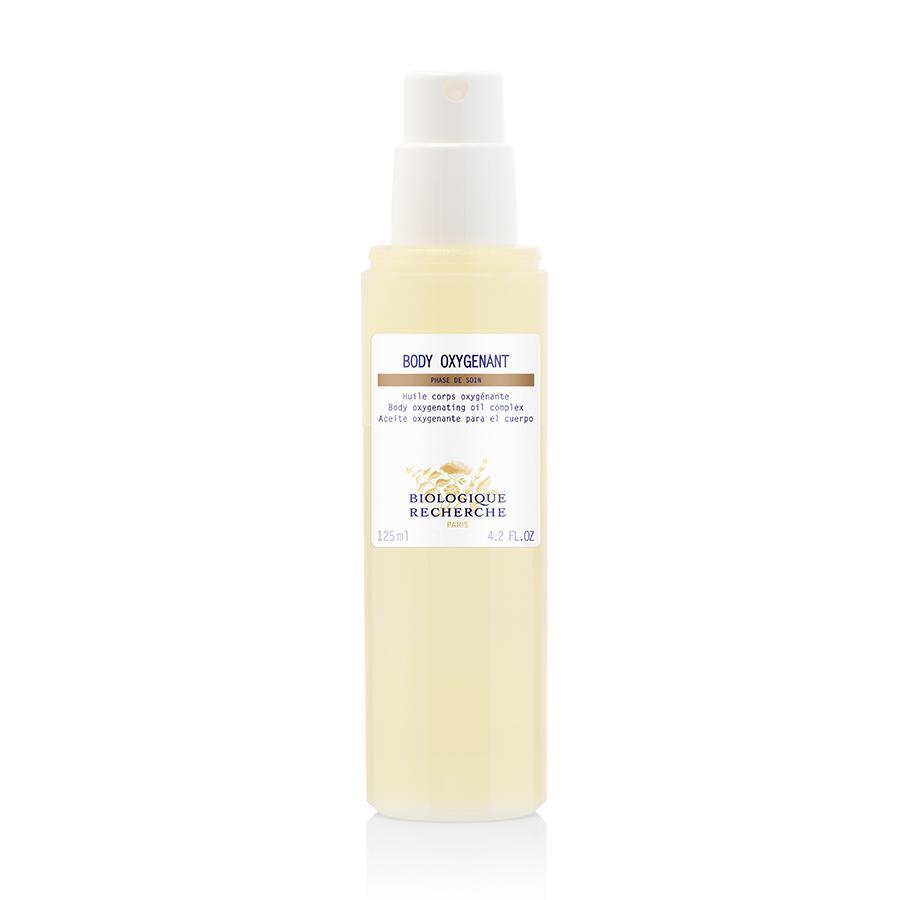 Body Oxygenant
SKU:

N/A

Category:

Product type:

Body Care
Description


This repairing soothing treatment is rich in Corn Oil. Its effects are enhanced by the presence in the formula of the Specific Biologique Recherche Oxygenating Complex. It smoothes the skin and combats cellulite on a daily basis. It is recommended for all skin types and is ideal for treatment of "orange peel skin" and sunburn.
RECOMMENDED FOR: All Skin Instants. Ideal for cellulite and  Instants damaged by exposure to the sun.
Ingredients
Repairing agent: Corn Oil
Oxygenating agent: Specific Biologique Recherche Oxygenating Complex
How to use
Use Body Oxygénant in the morning and/or the evening after your shower. Put a small amount on the areas that need treating and massage until completely absorbed. One bottle will be enough for a course of treatment, though treatment can be prolonged depending on the desired results. Shake well before use.
Action
Reduces irritation
Helps repair the skin
Soothes and oxygen the epidermis
Reduces the orange peel effect