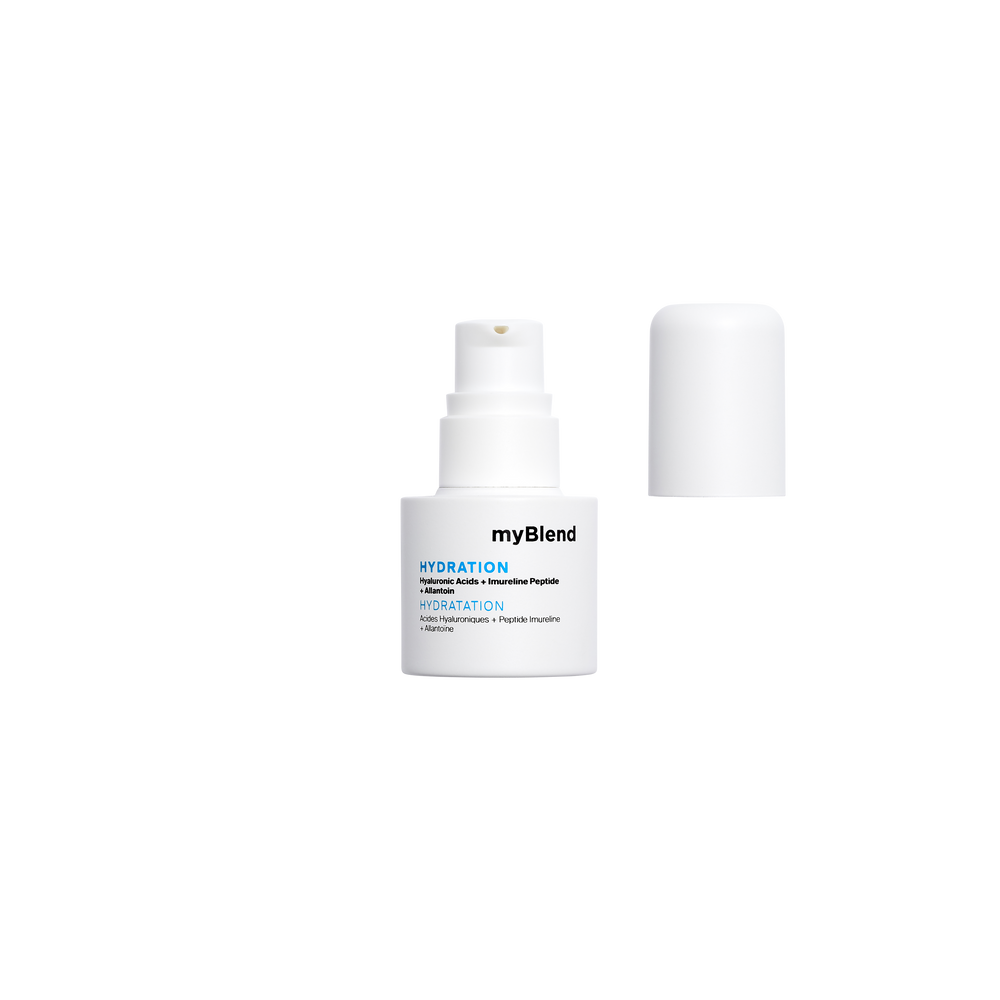 SUPERSERUM HYDRATION
SKU:

N/A

Category:

Product type:

Serum
Description
Hydrating serum with high concentrations of key molecules [1.5% hyaluronic acids + Imureline peptide + allantoïn] to intensely hydrate dry and dehydrated skin.
Skin types: All skin types, especially suited to dehydrated skin showing fine lines caused by dryness.
Texture: Refreshing gel.
The Superserum Hydration is a shot of intense hydration for dehydrated skin combining [hyaluronic acids + Imureline peptide + allantoin] in high concentrations for optimal effectiveness. The hyaluronic acids complex with dual molecular weights limits skin dehydration while reviving the skin's natural hydration mechanisms. The hydrating serum leaves skin plumped and quenched with water, its full elasticity restored.
42% increase in hydration after 2 hours after application. Clinical Study, 25 women.
Ingredients
Hyaluronic acids (1.5%) with dual molecular weights: intense hydration and replumped skin.
high molecular weight: forms a protective film to limit dehydration.
low molecular weight: a sponge-like molecule that permeates the epidermis and swells with water, to promote optimal hydration.
Imureline peptide: recognised for its soothing action
Allantoin: soothing properties. Helps reduce sensations of tightness caused by dehydration.
How to use
Use occasionally or as an intensive four-week regimen. Before daily skincare, apply 2 pumps to the entire face. Morning and evening.