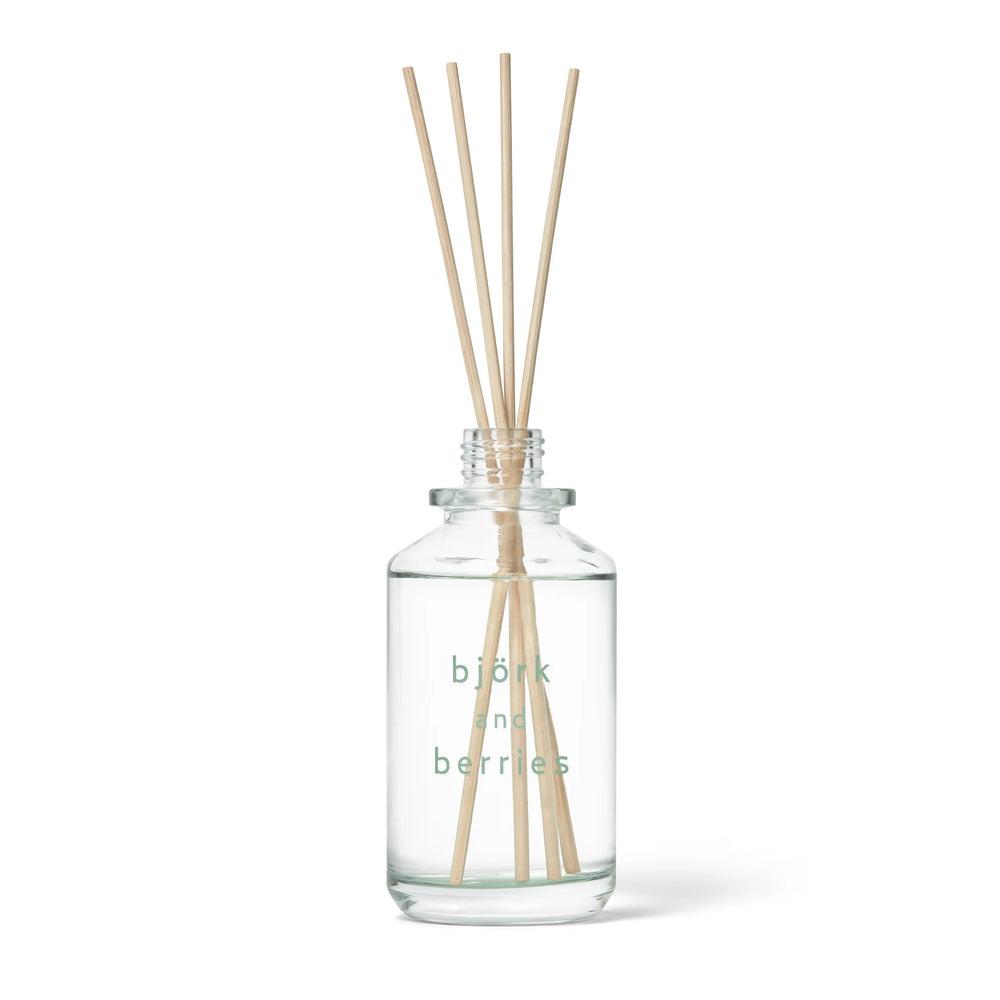 Reed Diffuser - Never Spring 200ml
SKU:

N/A

Category:

Product type:

Diffuser
Description
the scented reed diffuser to fragrance your home with refreshing aromas of jasmin, lemon and cedar wood.
reed diffuser with a unique blend of natural and synthetic fragrance notes for a long-lasting and personal perfume performance. by blending the natural and synthetic notes we create a unique sensation with free interpretation. this scented reed diffuser is made in grasse, france with an alcohol-free blend.
top: lemon, blackberry, peach
heart: jasmine, cyclamen, bamboo
base: musk, cedarwood, amber
never spring is inspired by a longing for spring that never seems to arrive. a green and crisp scent with notes of lemon and cedarwood. suddenly the sun becomes warm enough to awaken blossoming trees, the days grow longer, and usually toward the evening the sky takes on a deep blue almost warm tone. never spring captures our long wait for this awakening season from the first signs of spring until nature turns into intensive bloom.

the scent opens up with sweet blackberry, gentle and ripe citruses in pleasing contrast with cold, green notes like a crisp morning in spring. it is a woody scent with base notes of cedarwood and soft musk combined with deep amber.
Ingredients
vegan
cruelty free
made in france
100% alcohol free
How to use
remove the lid. place 4 sticks in the diffuser. place the diffuser on a shelf or table, away from direct sunlight. turn the sticks around to increase scent exposure if needed. replace the sticks with the remaining 4 after the liquid has diffused to half the amount.