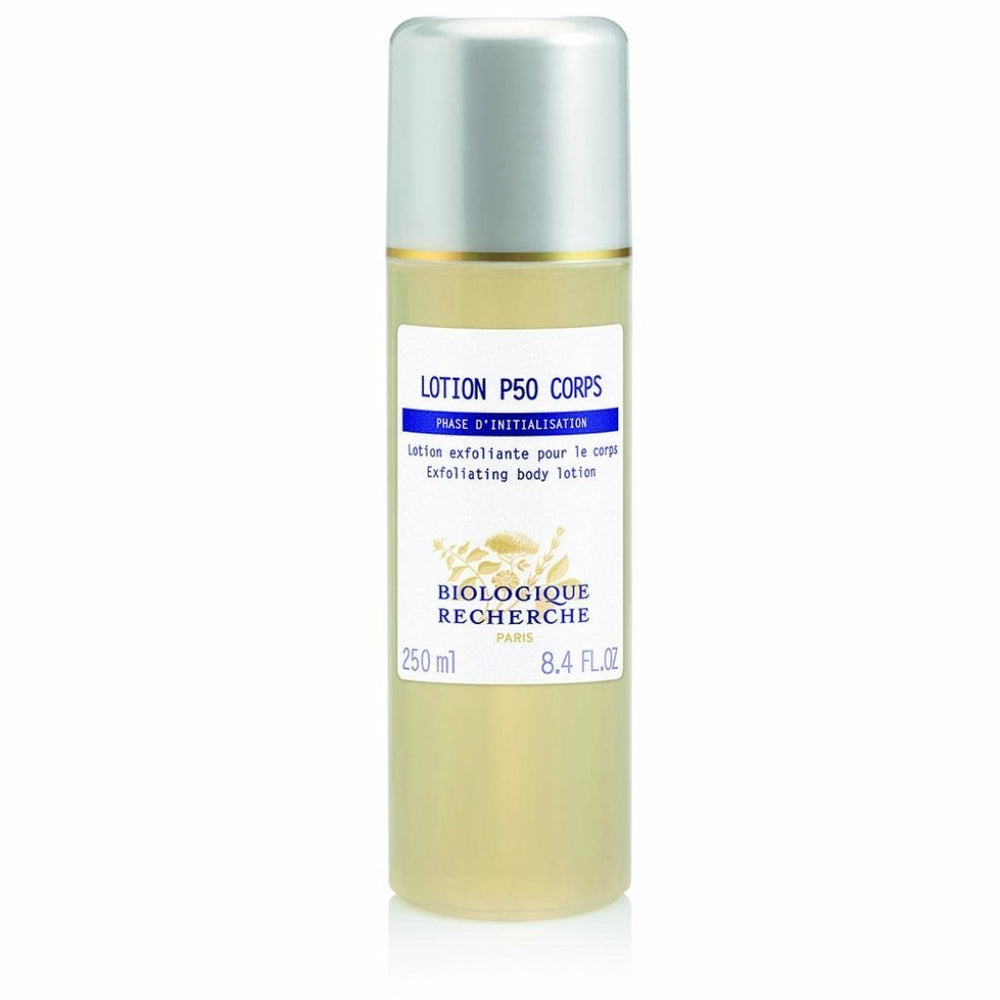 Lotion P50 Corps
SKU:

N/A

Category:

Product type:

Body Care
Description
Description
This iconic body lotion instantly removes dead skin cells as well as stimulates, hydrates and balances  the skin.
Lotion P50 Corps contains the core ingredients of the P50 formula – with added exfoliating power to suit the specific thickness of the epidermis on the body – along with toning active ingredients. The epidermis is purified so skin is clean, rebalanced and ready to receive the next stage of skincare.
Recommended for all Skin Instants©
Ingredients
Exfoliating and reconditioning platform: AHA Fruit Extracts (Alpha Hydroxy Acids), BHA (Beta Hydroxy Acids), Gluconolactone
Purifying and astringent platform: Magnesium Chloride, Vitamin B3 (or PP), Meadowsweet Extract
Toning platform: Birch Bark Extract
How to use
Apply over the entire body in a gentle ascending massage using the Biologique Recherche Massage Glove.
Action
Stimulates the skin's natural exfoliation
Purifies the epidermis by eliminating its dead cells
Balances the pH on the skin's surface
Enhances the action of the products used after its application Accelerates cellular renewal
The Spray bottle facilitates the application of the lotion over the entire body