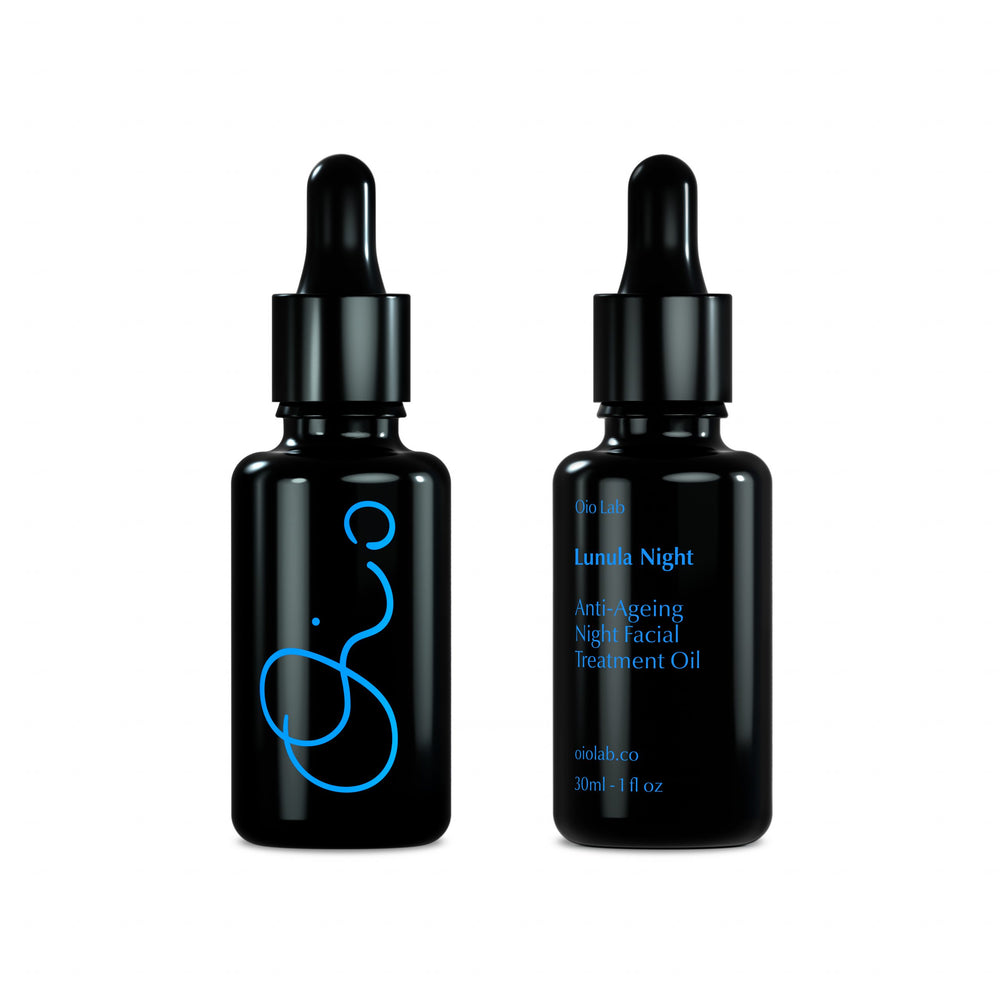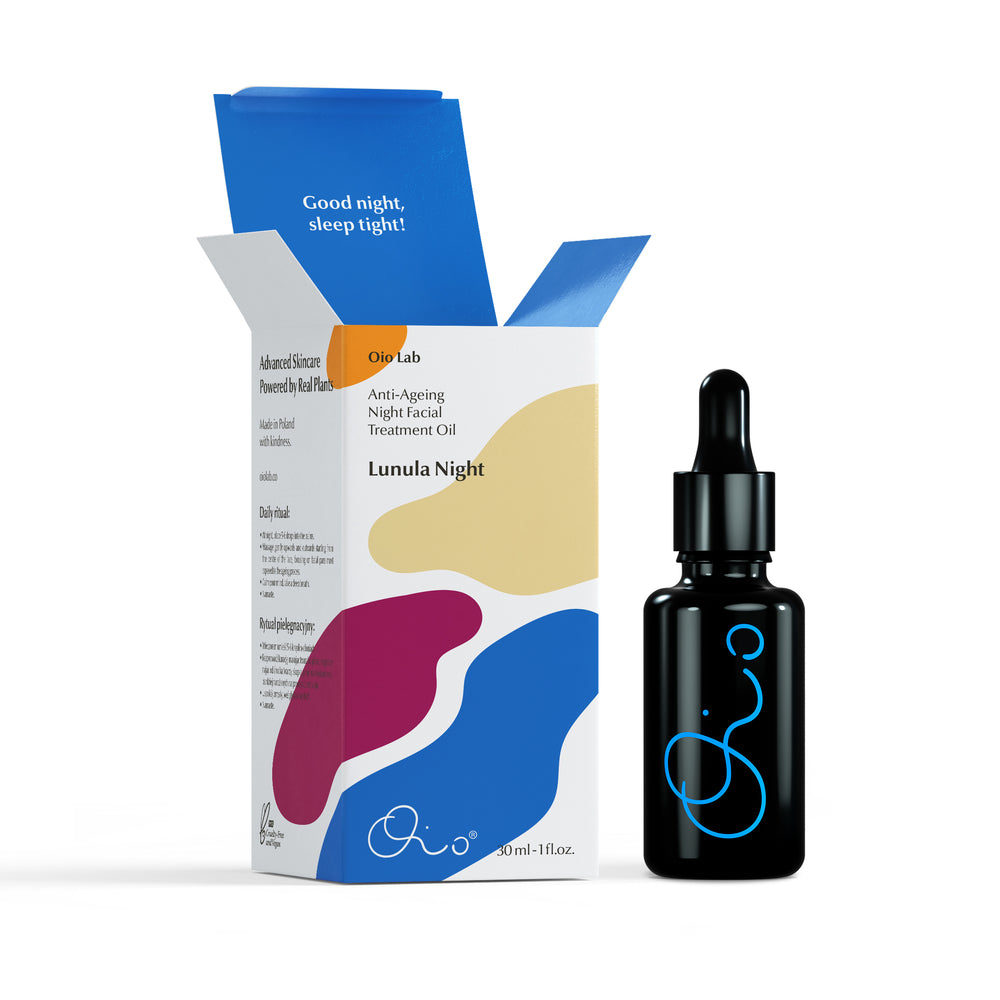 LUNULA NIGHT. Anti-Ageing Night Facial Treatment Oil
SKU:

N/A

Category:

Product type:

Oil
Description
Anti-Ageing Night Facial Oil
High-performance, power night booster-oil supercharged with scientifically-advanced, stable form of retinol, potent botanical extracts and certified organic oils, designed to help to recharge skin overnight and counteract the visible signs of skin ageing.
This nutrient-filled, clinically inspired oil-elixir is formulated with an unprecedentedly high, yet gentle concentration of 5% Retinol H-10, a well researched ingredient, that helps to stimulate the production of hyaluronic acid to enhance skin elasticity.
Harnessing the power of pomegranate seeds and sea-buckthorn berries extracts obtained with advanced extraction methods*, this quickly absorbing night elixir leaves the skin feeling regenerated, toned and healthy-looking. *production by supercritical fluid extraction with natural carbon dioxide (CO₂)
Good night, sleep tight.
--
Daily Ritual
At night, place 4-5 drops into the palms.
Massage gently upwards and outwards starting from the centre of the face, focusing on facial parts most exposed to the ageing process. Calm your mind, take a deep breath.
Namaste.
*For best results, use as as a second step in your skincare routine, after applying products of a gel consistency like Multi-Dimensional Hydrating Facial Serum AQUASPHERE or Pro-Repair Anti Blue-Light Facial Serum THE E-SERUM by Oio Lab.
**We are efficient. With the support from our Laboratory, we have calculated that Lunula Night Treatment Oil lasts for 180 nights if you use 5 drops during your evening skincare routine.