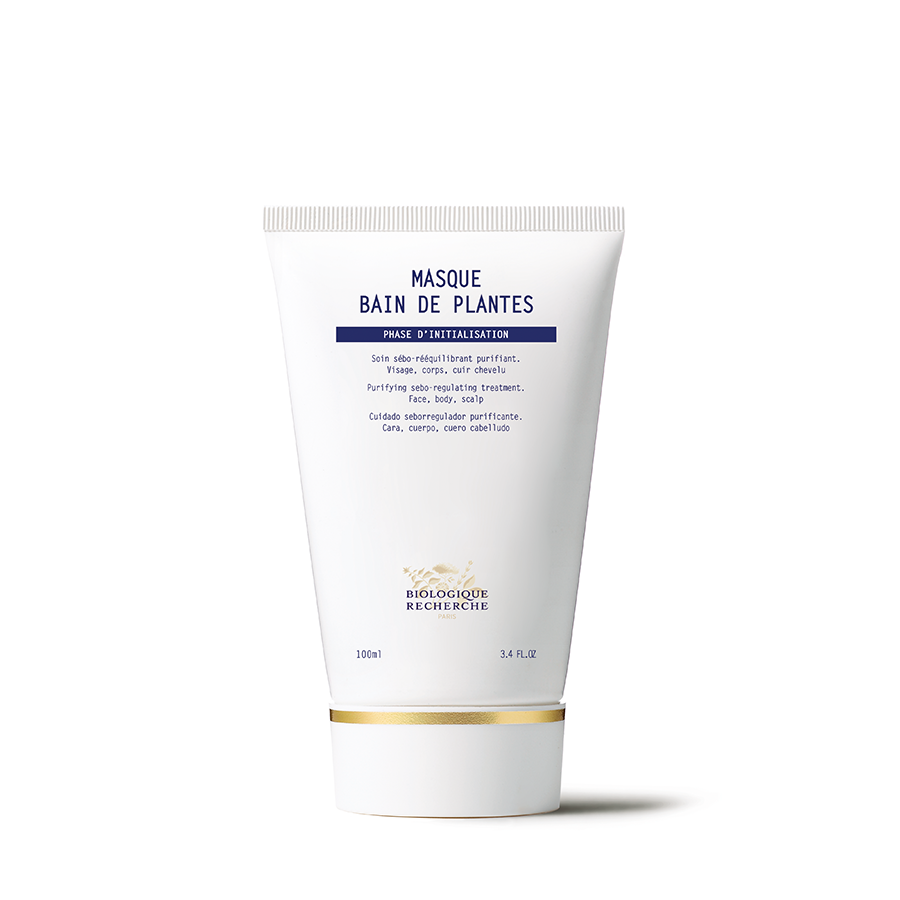 Bain De Plantes
SKU:

N/A

Category:

Product type:

Mask
Description
Description
Masque Bain de Plantes is a plant-based mask whose ingredients regulate the rate of sebum production and purify skin and scalp. Its formulation rich in extracts of Fireweed, Terminalia, Nasturtium and Zinc give it a sebum-regulating effect while the presence of Enantia Chlorantha and Oleanolic Acid reduces sebum content. Clay, Extracts of Heartsease and Yeast reinforce the detoxifying action of this treatment.
Recommended for: Skin Instants with seborrheic and hyper-seborrheic tendency.
Ingredients
Sebo-regulating active ingredients: Epilobe, Terminalia, Nasturtium, Zinc, Stinging Nettle, Burdock Extracts, Enantia Chlorantha.

Detoxifying active ingredients: Wild Pansy, Yeast, Green Clay, Essential Oil of Rosemary, Essential Oil of Thyme.
How to use
For face: Apply Masque Bain de Plantes over face avoiding eye area. Leave on for 15 minutes and rinse with lukewarm water.

For scalp: Use this product once a week before shampoo application over areas with high sebum and leave it on for 15 minutes and rinse with lukewarm water. After the scalp's sebum balance is restored, it is recommended to use Masque Bain de Plantes once a month.
Action
Eliminates excess sebum without irritating or dehydrating the epidermis and scalp
Reduces the rate of sebum excretion
Restores balance to seborrhea production, epidermis and scalps with a dandruff tendency (oily flakes)