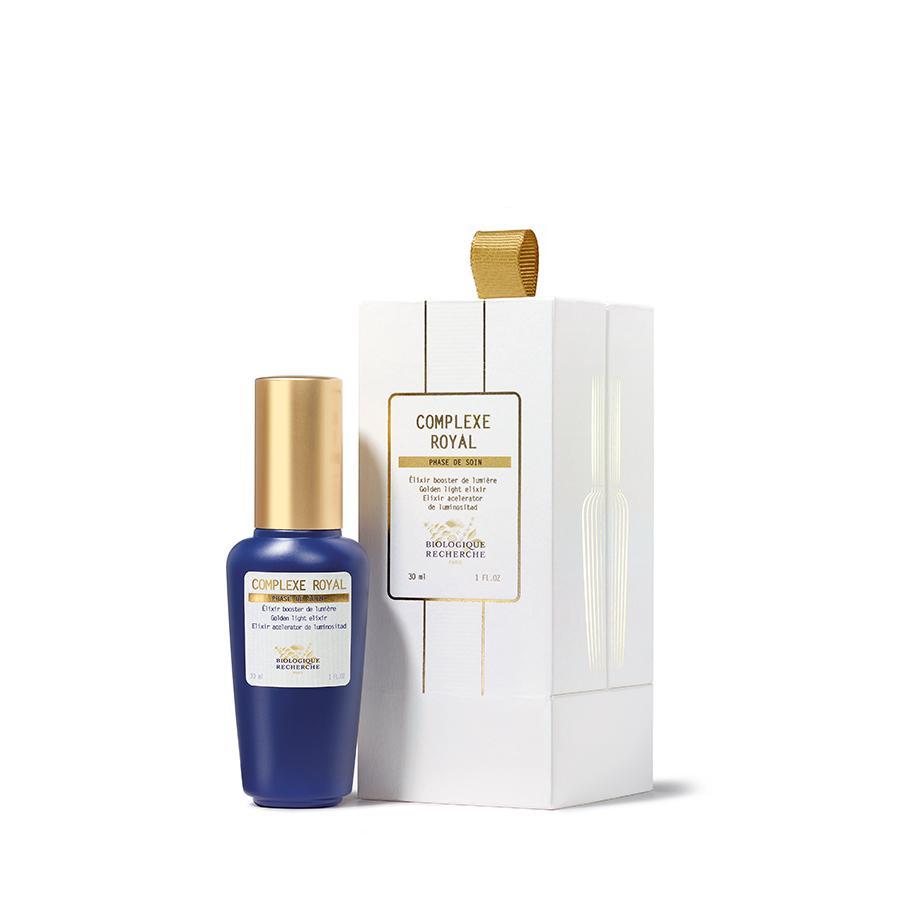 Complexe Royal
SKU:

N/A

Category:

Product type:

Serum
Description
Description
Regenerating and moisturizing the Complexe Royal helps fight the signs of aging and brighten the complexion. This face care stimulates the epidermal functions and improves firmness and elasticity of your skin. Your skin is protected and glowing with youth and health.
With its high concentration of Royal Jelly, Complexe Royal provides intense nutrition which will help regenerate the skin barrier, the skin feels more comfortable day in and day out. These antioxidant active ingredients also trigger genuine protection activity against free radicals. Strengthened, the epidermis is stronger, the complexion more radiant.
Ingredients
Regenerating platform: Royal Jelly, Silk Extract, Cucumber Extract
Antioxydant platform: Witch Hazel and St. John's Wort extracts
How to use
Apply a few drops of Complexe Royal on the face, neck and cleavage in the morning and/ or in the evening having previously cleaned the skin with the recommended Lotion P50.
Action
Protects the epidermis from free radicals
Protects against cutaneous aging
Moisturizes the upper layers of the skin
Revitalizes the epidermis
Improves the brightness and radiance of the complexion