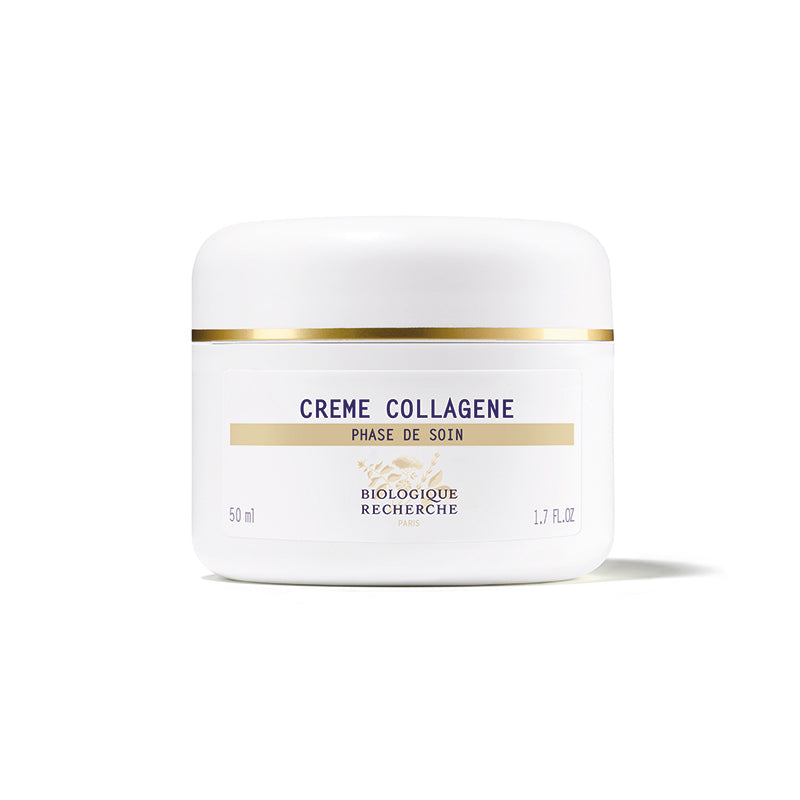 Crème Collagène
SKU:

N/A

Category:

Product type:

Cream
Description
Crème Collagène  tightens tissues to make skin look smoother. Its light texture is also suitable for seborrhea-prone skin.
This base boosts skin hydration and offers better bioavailability of active ingredients.
We also wanted to go further with this reformulation and offer a new redensifying platform to stimulate collagen synthesis. At its heart is the Collagen segment, which substitutes the biological active ingredient (called Marine Collagen) contained in the Crème au Collagène Marin. Made by sequencing collagen, it helps restructure and redensify the dermis while improving the skin's elasticity, firmness and hydration. It restores epidermises that have been damaged by aging, the sun or the environment.
Day after day, the skin is firmer and more toned. The new formula also contains the regenerating and hydrating active ingredients found in Crème au Collagène Marin; we boosted its moisturizing action by adding Reconstituted NMF.
50 ml