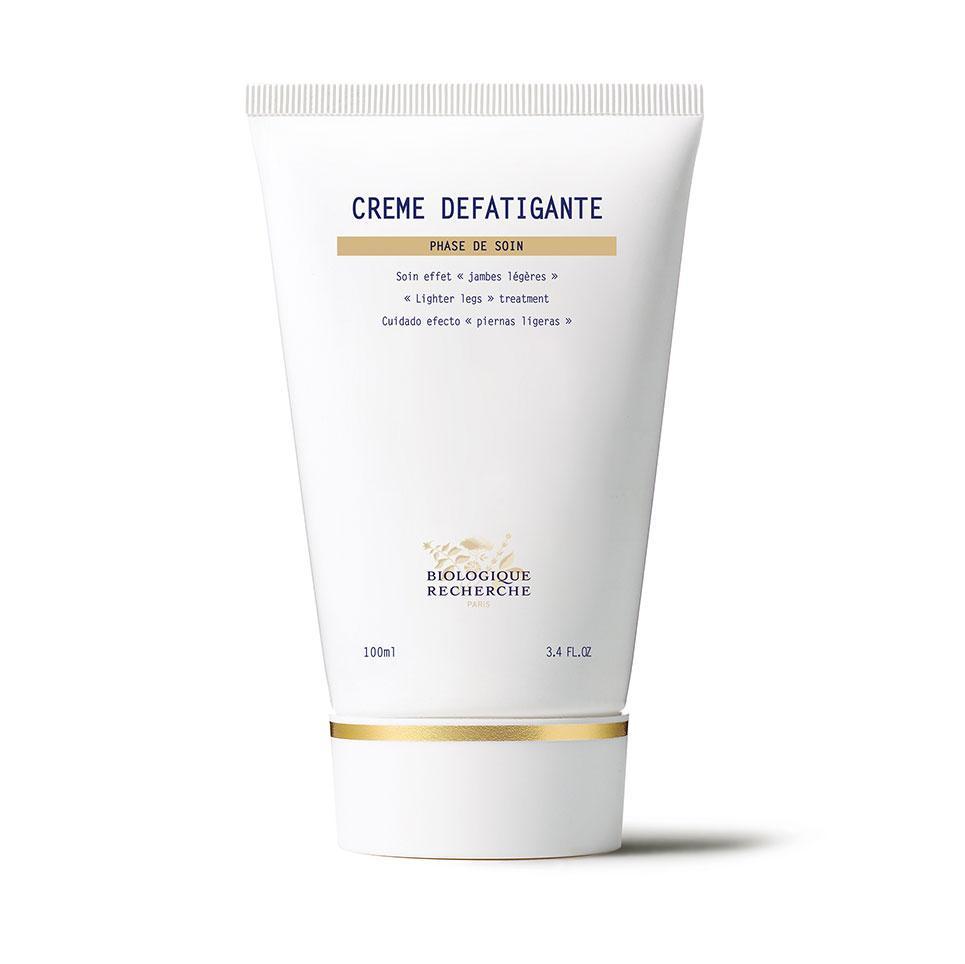 Crème Défatigante
SKU:

N/A

Category:

Product type:

Body Care
Description


Crème Défatigante is ideal for decongesting and relieving heavy and tired legs. Its rich and comfortable texture, enriched in essential oils, melts on the skin to provide an immediate sensation of freshness. This revitalizing care product prevents and relieves fatigue to put a spring in your step. 
Recommended for tired legs.
Ingredients
Refreshing and anti-inflammatory platform: Peppermint essential oil, Lemon essential oil, Thym and Cypress essential oil
Decongesting platform: Fucus Extract, Ivy Extract, Birch Bark Extract Firming platform: Complex of Elderflower, Chestnut tree and Myrobalan Leaf Extracts
Microcirculation activation platform: Complex of Arnica flowers, Solomon's Seal and Cypress Cones
How to use
Apply on localized areas in gentle ascending massages using the Biologique Recherche Massage Glove.
Action
Helps improve blood circulation
Relieves and decongests tired legs
Prevents the heavy legs effect
Provides a sensation of freshness and lightness thanks to its thermal effect (hot/cold)
Reinforces the dermis