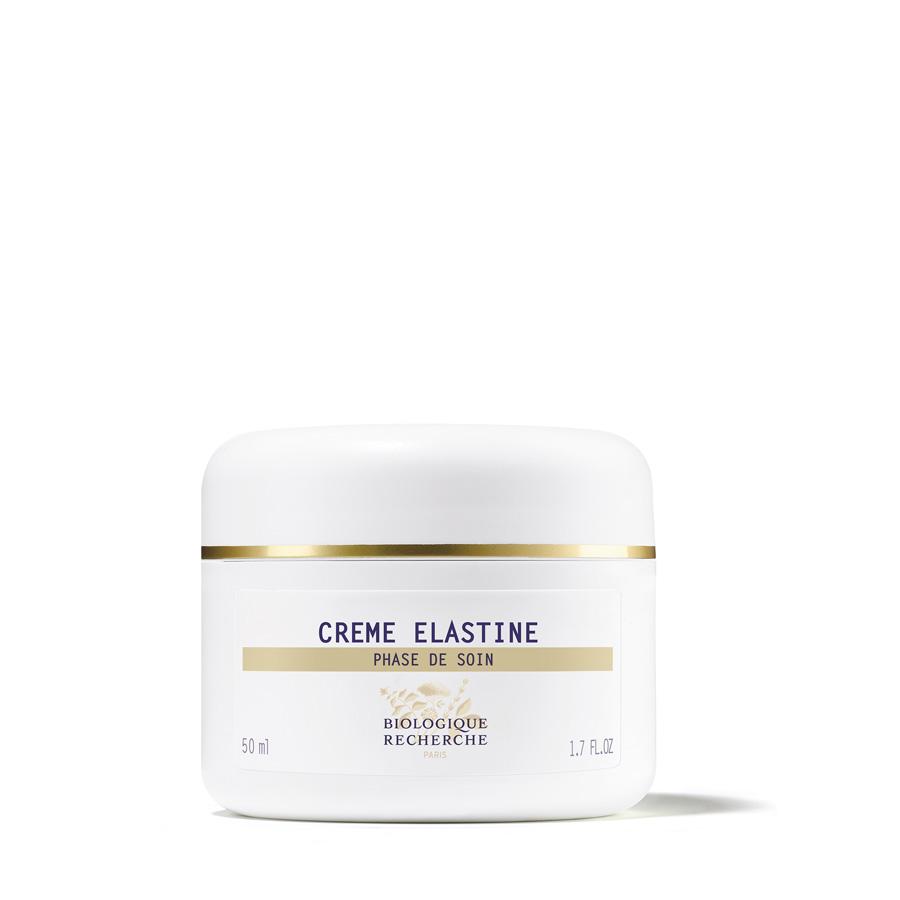 Crème Elastine
SKU:

N/A

Category:

Product type:

Cream
Description


This cream prevents the formation of wrinkles and fine lines, restores epidermal elasticity and is recommended for normal and/or dehydrated skin.
Crème Elastine revitalizes, moisturizes and softens your skin without leaving an oily film on it.  This beauty care treatment rejuvenates your skin and prevents the formation of wrinkles.
Recommended for: equilibrated and/or dehydrated Skin Instants
Ingredients
Moisturizing and revitalizing agent: Yeast Extract
Regenerating agents: Centella Asiatica Extract, Specific BR Botanical Complex (Fucus, Birch, Ivy, Horsetail).
Anti-wrinkle agent: Marine Elastin.
How to use
Apply a hazelnut-sized amount of Crème Elastine over all the face, neck and cleavage after previously using the recommended Lotion P50 and Quintessential Serums