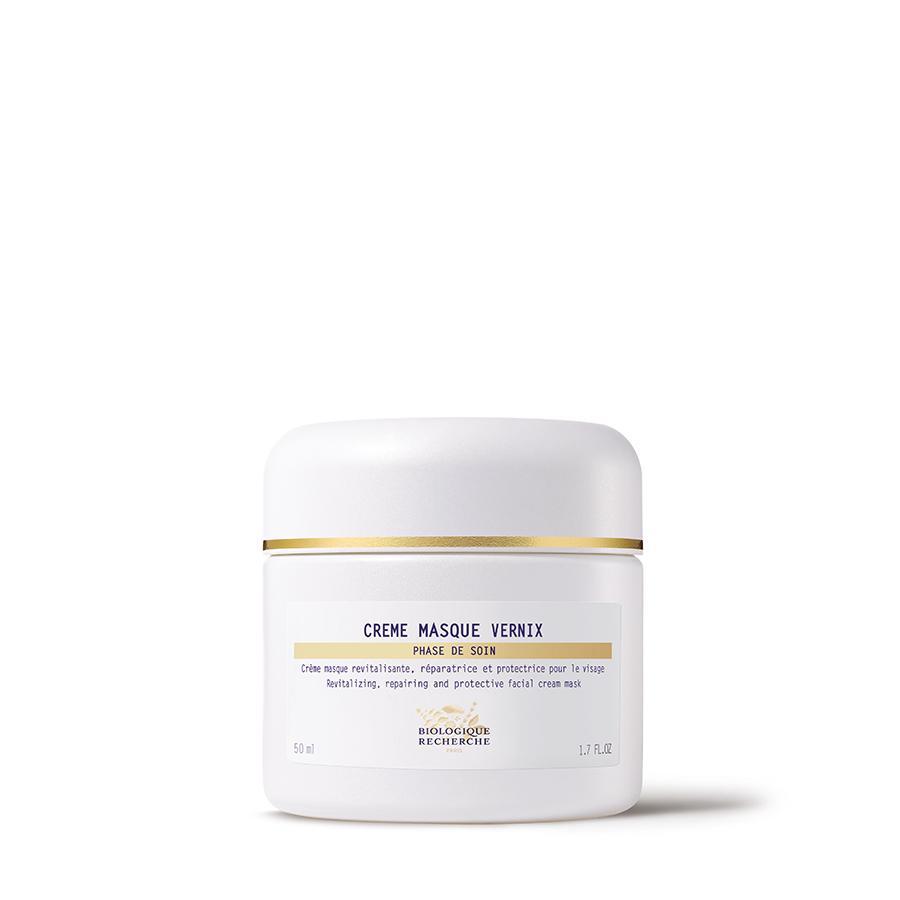 Crème Masque Vernix
SKU:

N/A

Category:

Product type:

Cream
Description


Inspired by the protective layer on baby's skin at birth, this cream-mask mimics the original composition of vernix thanks to a selection of active ingredients rich in lipids, proteins and antioxidant peptides. This revitalising, repairing, protective treatment is ideal for deficient and/or stressed Skin Instants.
RECOMMENDED FOR: dehydrated, sensitive and stressed Skin Instants
Ingredients
Regenerating platform: Luffa Oil, Concentrate of Ceramides
Protecting platform: Anti-ROS and anti-RNS antioxidants, Placenta Extract, Carob Seed Extract, Yeast Extract
How to use
Apply a thin layer of Crème Masque Vernix over the entire face in the morning and/or the evening after using the recommended cleansing milk and Lotion P50. To get a mask effect, apply it in a thick layer. Leave for about ten minutes then delicately remove any excess with a damp cotton pad.
Action
Accelerates the epidermal reconstruction and reconditioning
Restores and strengthens the protective barrier function of the skin
Protects and repairs the DNA of skin cells
Reconditions and gives a "second birth" to deficient Skin Instant©
Preserves and optimizes cutaneous hydration while decreasing transepidermal water loss
Smoothes dehydration wrinkles
A formulation that mimics the original composition of the newborn's vernix
Respects the skin and helps the epidermis regain its original structure
Visibly moisturizes the skin and protects from external aggressions
Amazing soothing properties
Boosts the repair capacity of the epidermis
Rich in lipids and proteins