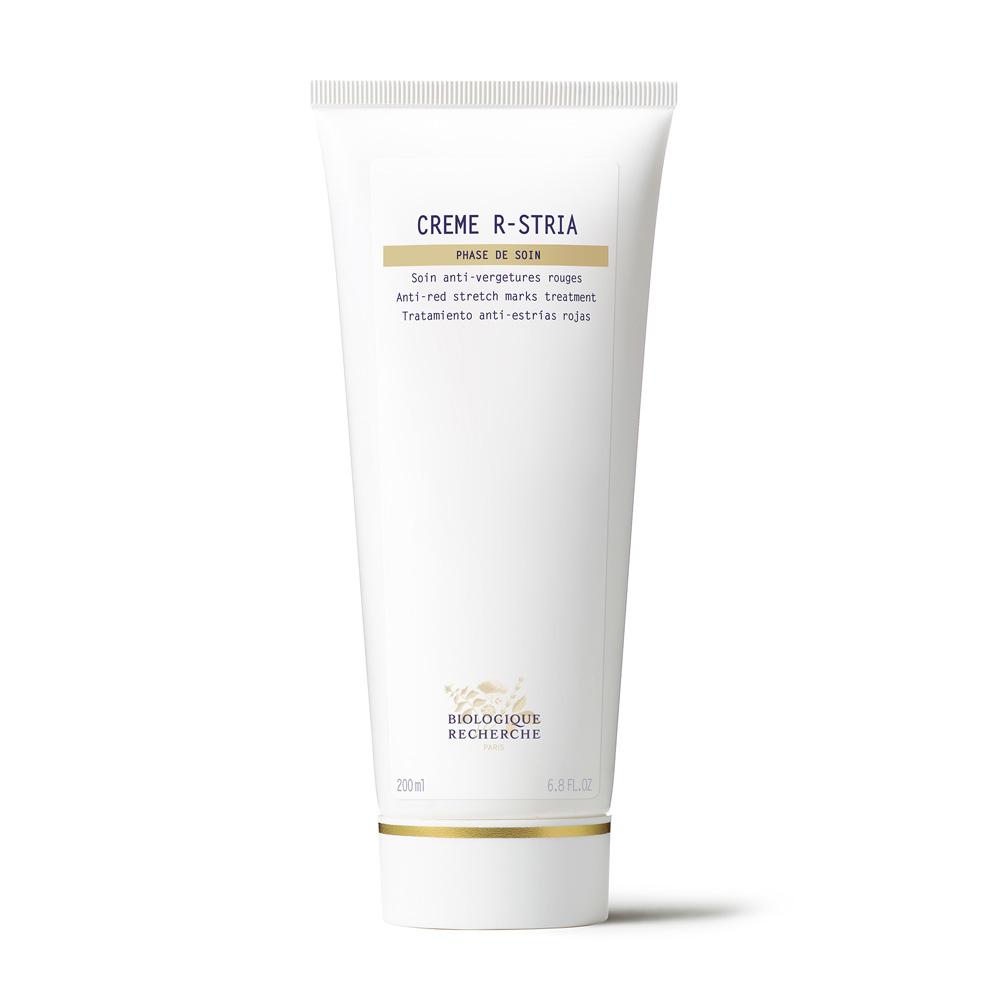 Crème R-Stria
SKU:

N/A

Category:

Product type:

Body Care
Description


Crème R-Stria is a body care product that prevents and reduces the appearance of red stretch marks. Its cocktail of soothing and stimulating active ingredients combines to heal the skin and alleviate inflammation. Acting deep within the dermal matrix, this cream has a reconstructive effect
Recommended for Skin Instants© with red stretch marks or inflammation.
Ingredients
Collagen and Elastin-Boosting Agents: Bean Extract, Rutin Extract and Biomimetic Peptides.

Dermal Reconstruction Agents: Saw Palmetto Oil Extract.

Toning Agents: Black Crowberry Juice.

Soothing Agents: Black Crowberry Juice and Polysaccharide rich in Rhamnose.

Microcirculation-Activating Agents: Arnica Flower-Based Complex, Solomon's Seal and Cypress Cones.
How to use
Apply morning and night to the areas to be treated (breasts, stomach, waist, hips, thighs and buttocks)
Massage in using upward smoothing strokes
Action
Soothes inflammatory stretch marks
Tones and firms the epidermis
Refines and smooth's the skin's texture
Stimulates dermal reconstruction
Prevents the formation and reduces the appearance of stretch marks