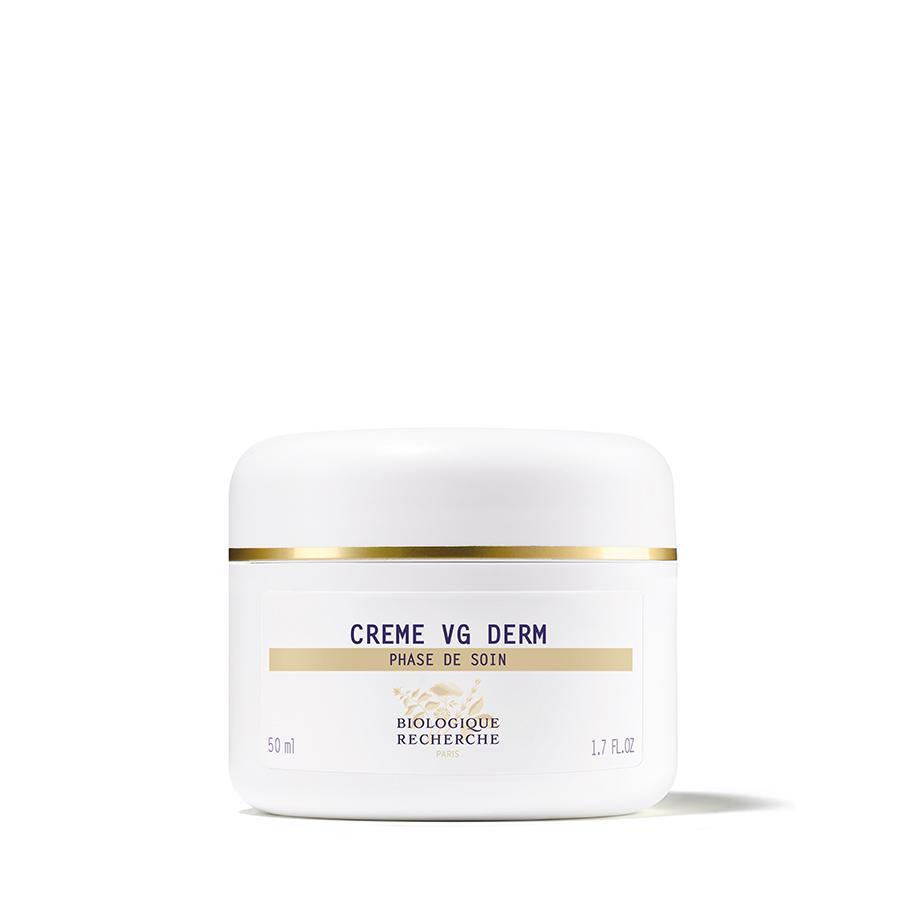 Crème VG Derm
SKU:

N/A

Category:

Product type:

Cream
Description


This luxurious moisturizer is rich in protective botanical extracts and reconditioning Essential Fatty Acids. It fortifies the epidermal structure and is perfect for arid climates. Crème VG Derm instantly relieves epidermises that are the most damaged by dryness or harsh climate conditions. It delivers the nutrients and hydration needed to restore the skin's protective barrier so skin can become comfortable again.
Recommended for aging, dehydrated skin and is ideal for very dry skin.
Ingredients
Nourishing platform: Cotton oil, Macadamia nut oil, Plant wax complex from Sunflower, Jojoba and Mimosa, Sea Buckthorn seed oil extract
Moisturizing platform: Reconstituted Natural Moisturizing Factor (NMF), Hyaluronic acid and Rhizobium complex, Vitamin B3
How to use
Apply a hazelnut-sized amount of Crème VG Derm over all the face, neck and cleavage after previously using the recommended Lotion P50 and Quintessential Serums.
Action
Nourishes skin and repairs the lipid barrier
Moisturizes the outer layers of the epidermis
Soothes and eliminates pulling sensations
Enhances skin suppleness and softness