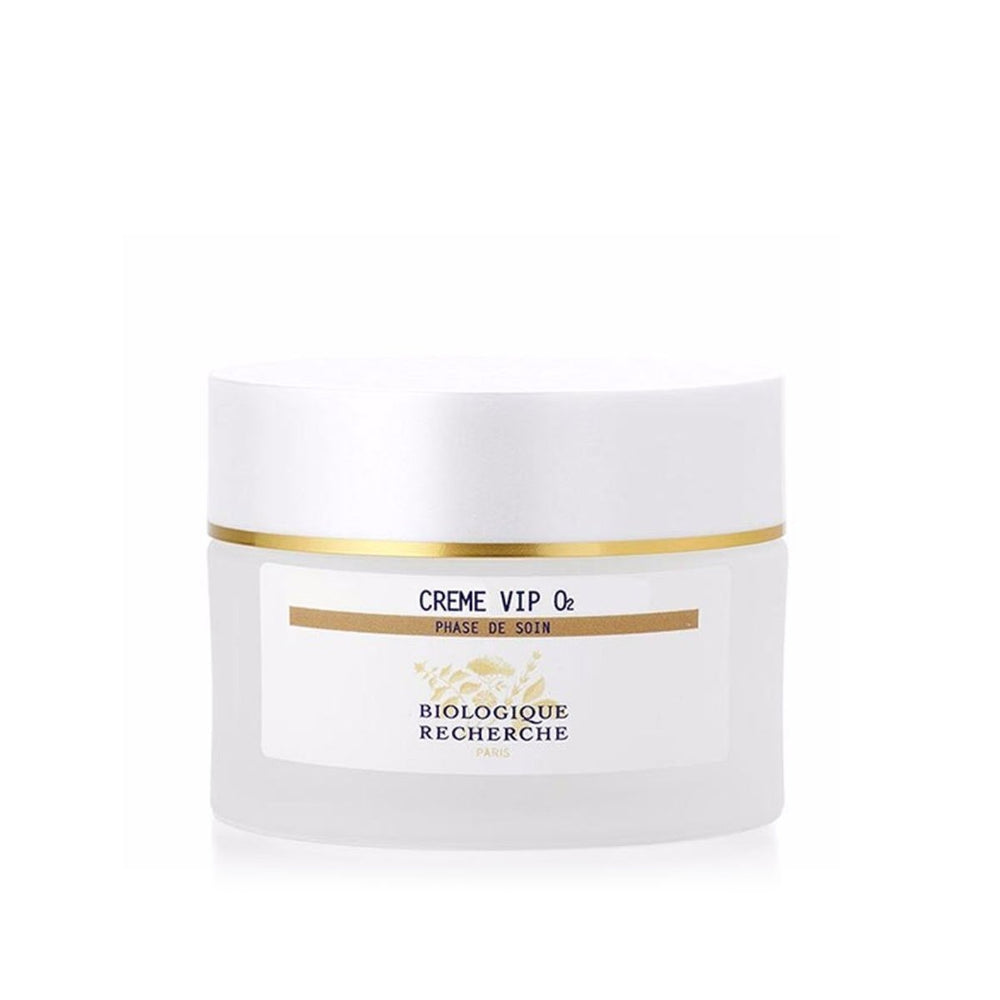 Crème VIP O2
SKU:

N/A

Category:

Product type:

Cream
Description


Crème VIP O2 is by definition the "healthy glow" skin careproduct. It tones the skin and brightens your complexion as soon as it is applied. Ideal for moisturized, oxygenated, radiant skin. This anti-pollution cream protects the epidermis against external attack all day long. Nourished skin regains its softness
The revolutionary combination of Regenerating Agents and the Specific Biologique Recherche Oxygenating Complex make this the perfect antipollution oxygenating cream for immediate healthy skin.
RECOMMENDED FOR:  tired and/or  devitalized Skin Instants
Ingredients
Regenerating agents: Marine exopolysaccharide from Aber- Benoît, Low molecular weight Hyaluronic Acid, Natural Moisturizing Sugar Complex
Oxygenating agents: BR Proprietary Oxygenating Complex, Yeast Extract
Anti-pollution agents: Dandelion Fructans, A-Glucan Detox
How to use
To the face, neck and cleavage. Apply a hazelnut-sized amount of Crème VIP O2 over all the face, neck and cleavage after previously using the recommended Lotion P50 and Quintessential Serums. This Day Cream can also be used at night for dull skins and/or skins with open pores.
Action
Regenerates the epidermis
Stimulates cellular activity
Detoxifies the skin tissue
Gives a uniform complexion
Tightens pores
Protects against pollution
Soothes and reduces redness
Helps prevent signs of aging in the skin
Revitalizes and regenerates the epidermis
Hydrates the top layers of the epidermis