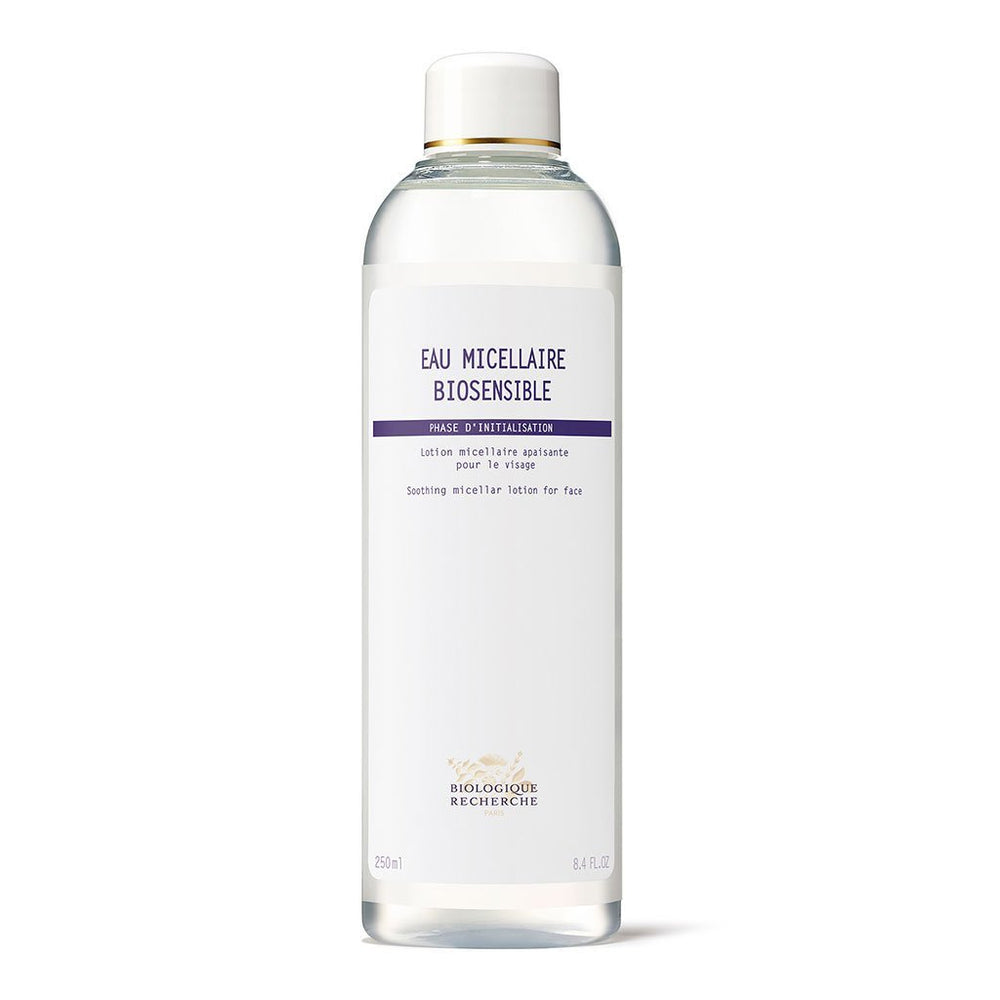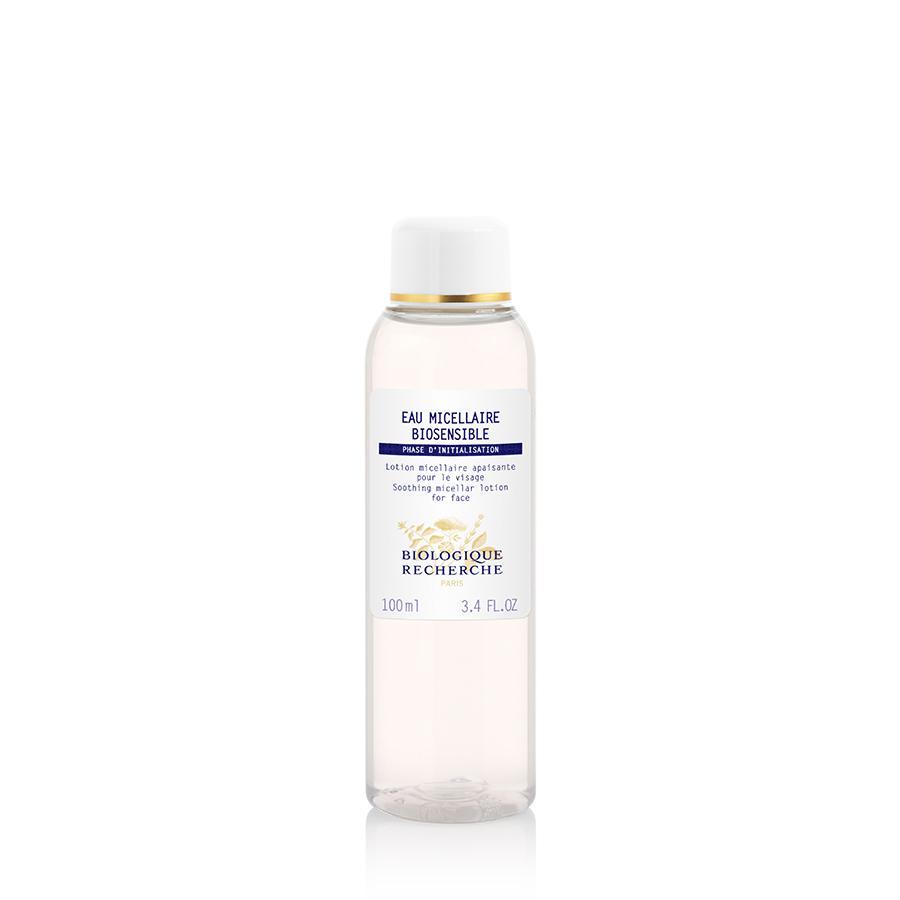 Eau Micellaire Biosensible
SKU:

N/A

Category:

Product type:

Cleanser
Description


Very gentle, non invasive cleanser for irritated and sensitive skin.
Eau Micellaire Biosensible combines hydrating, soothing and gently cleansing qualities, to remove makeup and purify the skin without destabilizing the hydrolipidic film. Recommended for rosacea ,sensitive, reactive or weakened skin types.
Recommended for: Reactive and weakened Skin Instants
Ingredients
Makeup-removing active ingredients: Derivative of Apple Juice, Herero polysaccharides and peptides derived from plants.
Soothing active ingredients: Extract of Rhamnose, Complex of amino acids.
Moisturizing active ingredients: Hyaluronic Acid and Rhizobium Complex, Plant-based polysaccharide.
Toning active ingredients: Essential Oil of Peppermint (mentha viridis), Essential Oil of Grapefruit.
How to use
Soak a cotton pad with Eau Micellaire Biosensible and clean the whole face, neck and décolleté.
Repeat until all impurities and make- up have been completely removed.




Action
Instantly captures impurities and traces of make-up
Respects the physiological balance and hydrolipidic film of sensitive skin
Tones the epidermis
Soothes irritated epidermis
Provides comfort and softness