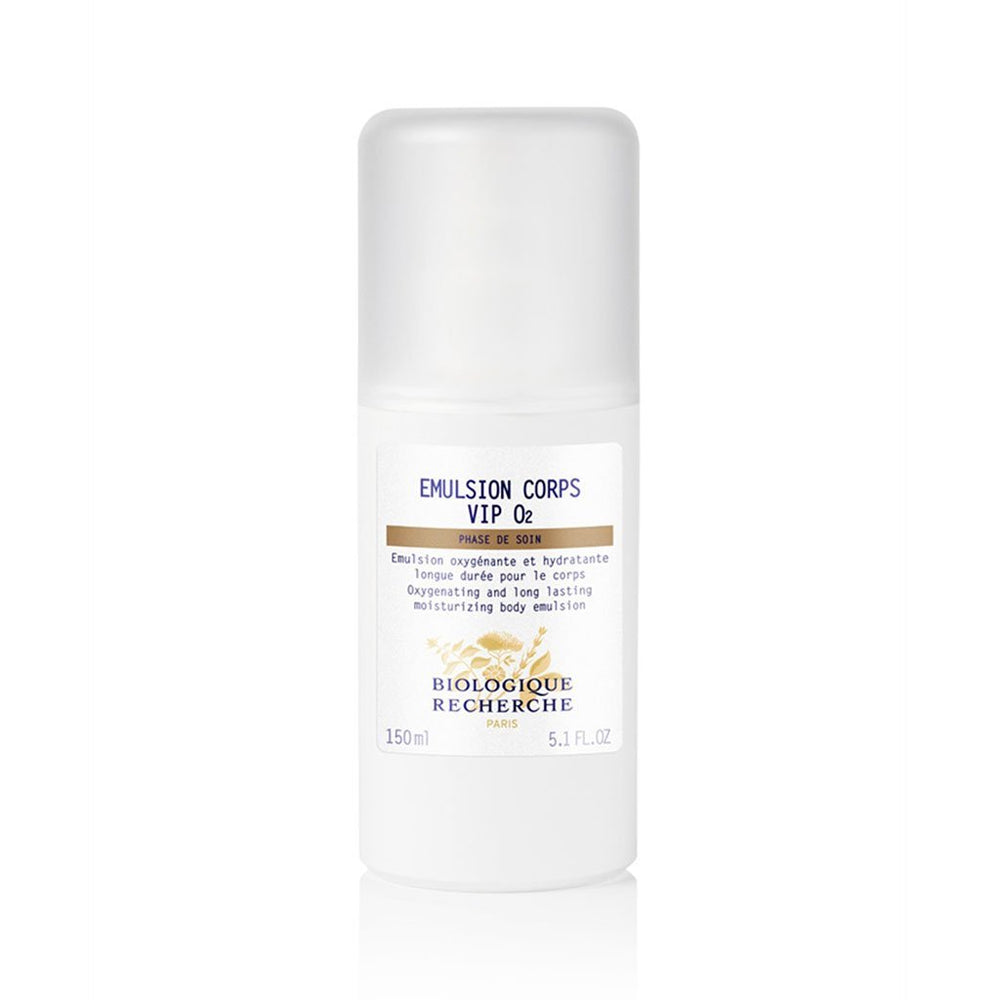 Emulsion Corps VIP O2
SKU:

N/A

Category:

Product type:

Body Care
Description


This oxygenating spray-on body cream is feather light but powerful - it is formulated to protect the skin against daily aggressors such as UV radiation and weather changes.
Emulsion Corps VIP 02 is packed with hyaluronic acid and BR Oxygenating Complex to delicately wrap the body in a veil of hydration and protection.
Your skin will be left hydrated, repaired, strengthened.
Recommended for: All Skin Instants®. Ideal for Sensitive, Devitalised and Very Dehydrated Skin Instants.
Ingredients
Moisturising Agents: Hyaluronic Acid, Plant-based Polysaccharide.
Soothing Agent: Complex of Amino Acids.
Oxygenating Agent: Biologique Recherche Oxygenating Complex.
Protecting Agents: Skin-protective Sugar, Cumaru Oil.
Anti free-radical Agent: Tripeptide Antioxidant.
How to use
Apply morning and/or night over the entire body using gentle upward massage strokes
Action
Immediate and long-lasting moisture of the upper layers of the epidermis.
Protects skin from daily aggressions.
Soothes irritation and itching.
Stimulates skin's natural defenses.
Participates in cell regeneration and repair.