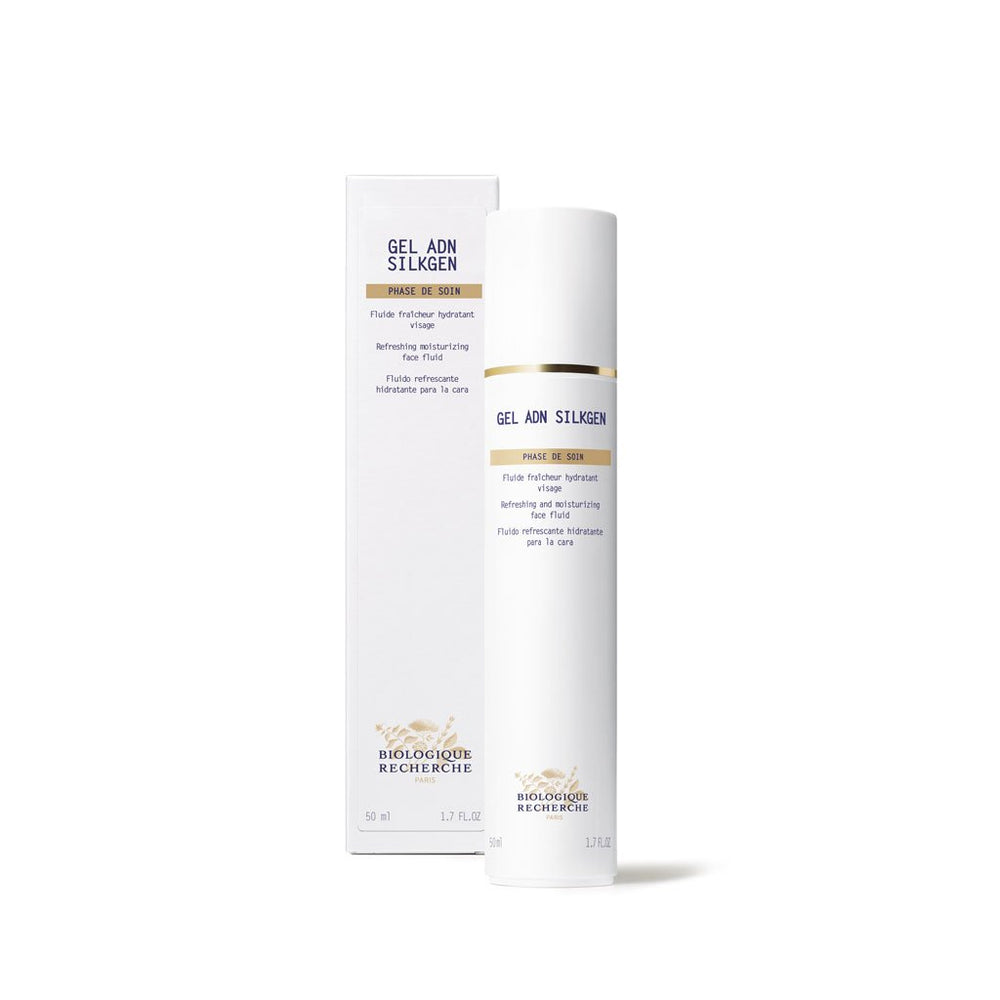 Gel ADN Silkgen
SKU:

N/A

Category:

Product type:

Cream
Description


This fresh, moisturizing gel is made with an innovative formula combining DNA and Restructuring Amino Acid Silk proteins that preserves the epidermal hydration. The skin is instantly silky, fresh and bright. This gel helps protect the skin against external aggression and dehydration and minimize the signs of aging. It is ideal for frequent travelers, people exposed to arid climates, or for use after plastic surgery.
RECOMMENDED FOR: all skin types.Ideal for dehydrated and asphyxiated Skin Instant
Ingredients
Firming and protective agent: Salmon DNA
Moisturizing and softening agents: Silk Extract and Prickly Pear Extract
Antioxidant agent: Tripeptide antioxidant
How to use
Apply Gel ADN Silkgen to the whole face, neck, décolleté, and eye area after the application of the recommended Lotion P50 and the selected Quintessential Serums.
In the Summer, stored in the fridge, its fresh and fluid texture will perfectly hydrate the epidermis.

In the Winter, mix Gel ADN Silkgen with the adapted Cream to your Skin Instant to boost hydration and obtain a creamier texture.
A treatment to be used in alternately with the Emulsion Gel Biosensible when following a plastic surgery or a cosmetic procedure (peeling, dermabrasion, laser, resurfacing).
Action
Intensely hydrates the upper layers of the epidermis.
Soothes and softens skin.
Reveals skin's radiance and refines its texture.
Firms skin.
Helps protect the skin against external aggressions and cutaneous dryness.
Helps minimize the intrinsic and extrinsic effects of aging.
A fresh, toning active gel that rehydrates the epidermis and smoothes wrinkles caused by dehydration.