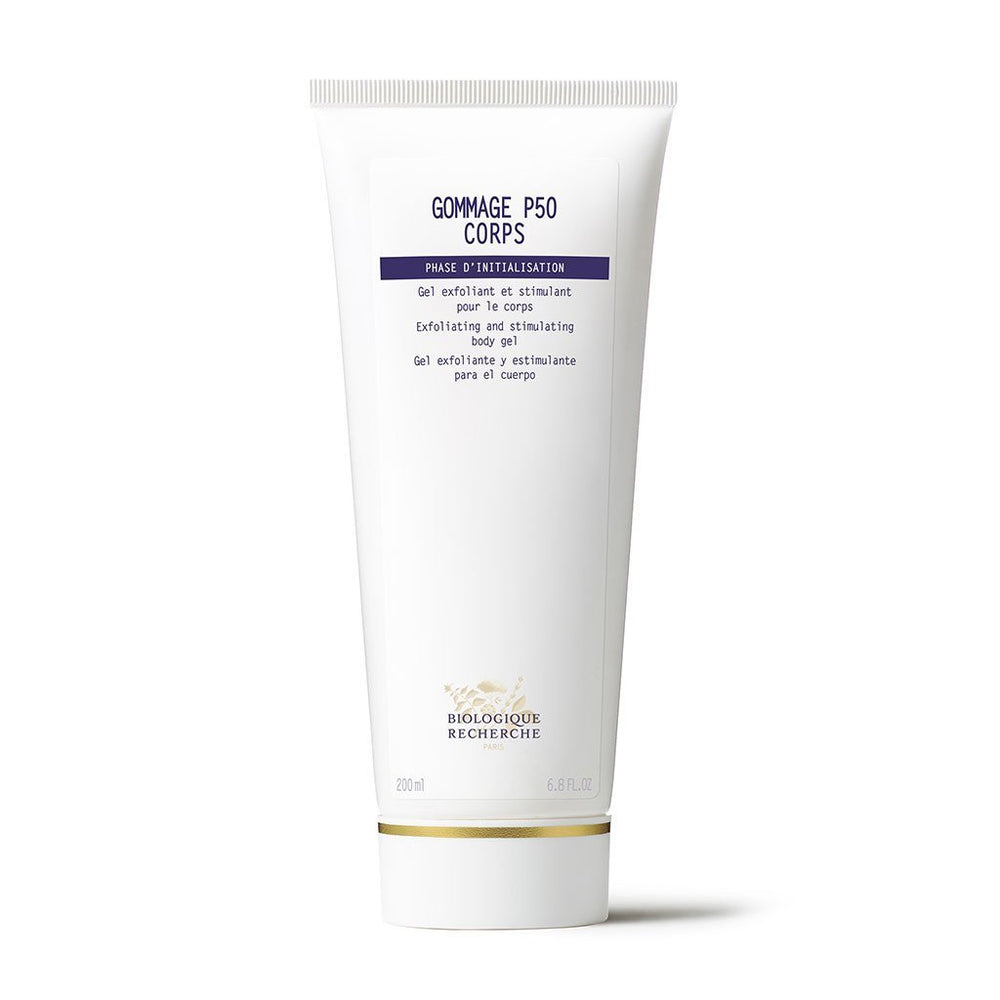 Gommage P50 Corps
SKU:

N/A

Category:

Product type:

Body Care
Description


Gommage P50 Corps provides intense exfoliation – both chemical and mechanical – to the thickest skins and the roughest areas to stimulate cell renewal.
Recommended for: keratinized Skin Instants©, at the beginning of each epidermal cycle, after the summer, and before a slimming cure.
Ingredients
Exfoliating platform: Salicylic acid (BHA), Citric acid, lactic acid and glycolic acid (AHA), Gluconolactone (PHA), Nut Shell powder
Moisturizing and protecting platform: Silk extract, Complex made from Hyaluronic Acid and Rhizobium, Cottonseed oil, Argan oil
Toning and stimulating platform: Royal Jelly, Cypress essential oil, Lemon extract
How to use
Apply Gommage P50 Corps to wet skin. For thick skin requiring more intensive exfoliation, apply to dry skin. Massage in circular ascending movements, concentrating on rough areas (heels, knees, elbows). Rinse off under the shower and finish with a burst of cold water. Use once a week.
Action
Exfoliates the epidermis of the body via chemical and mechanical action
Stimulates the functions of the epidermis by optimizing cellular renewal
Tones the epidermis
Makes the skin texture smoother
Evens out the complexion
Enhances the action of products used after application