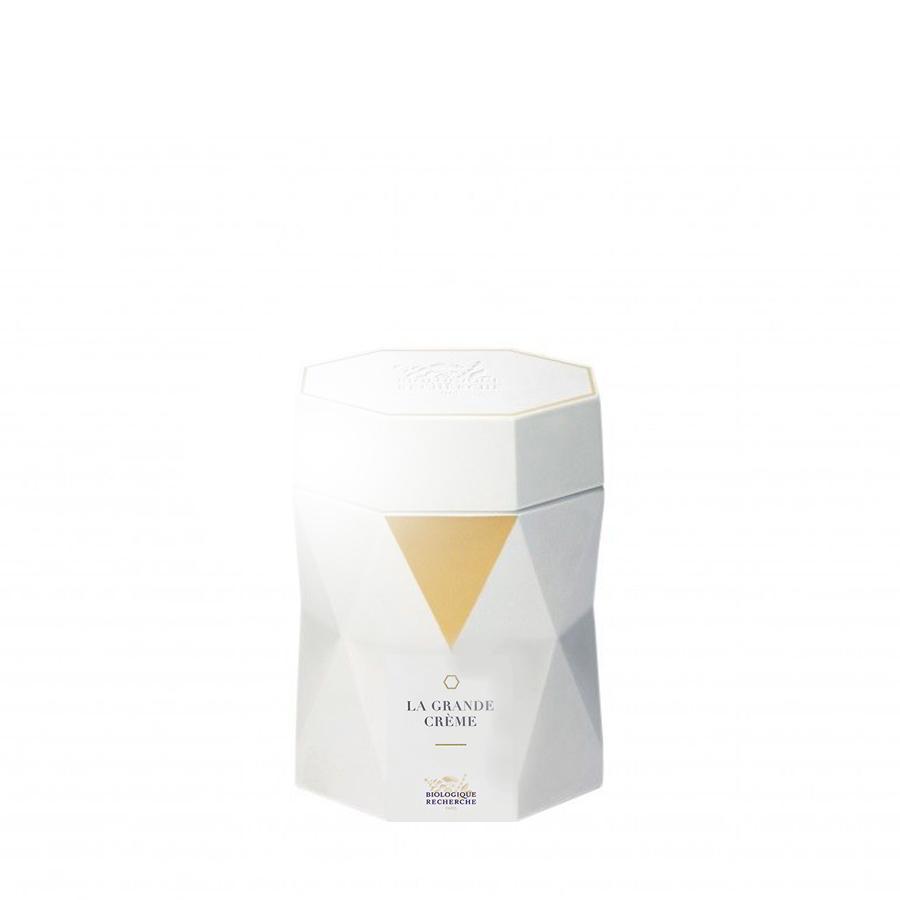 La Grande Creme
SKU:

N/A

Category:

Product type:

Cream
Description
Description
A total innovation in the world of professional cosmetics, La Grande Crème targets all age-related phenomena. It acts on the cutaneous aging process to promote genuine cellular regrowth.
RECOMMENDED FOR: Skin Instants© submitted to skin aging.
Ingredients
Regenerating Actives: EpigenActiv©, Milk Thistle Extract, Mimosa Extract
Anti-dark-spot Actives: White Tea Leaf Extract, Extract of young shoots of Watercress and pure Genistein derived from soybeans
Firming Actives: Complex of Elderflower, Chestnut tree and Tropical almond leaf extracts
Anti-wrinkle Actives: Complex of matrikines, Muscle-relaxing peptide (Argireline),
Carcinine Structure and volume Actives: Peony extract
Protective Actives: Skin-protecting oligosaccharide, Pichia Anomala Extract, Wasabi Extract, Grape extract enriched with δ-viniferin
How to use
Apply in the morning and/or evening to the cleansed skin of the entire face, neck and décolleté. Massage in using upward strokes.
Action
Cellular regeneration: protects the cells to preserve their longevity for a regenerating effect
Improves the overall water balance of the epidermis
Restructures and regenerates the dermis for a corrective anti-aging and anti-wrinkle effect
Intensifies cellular cohesion
Total restructuring and firming effect
Reinforces the skin's barrier function against harsh external factors
Boosts dermal-epidermal interactions, which often decline with age