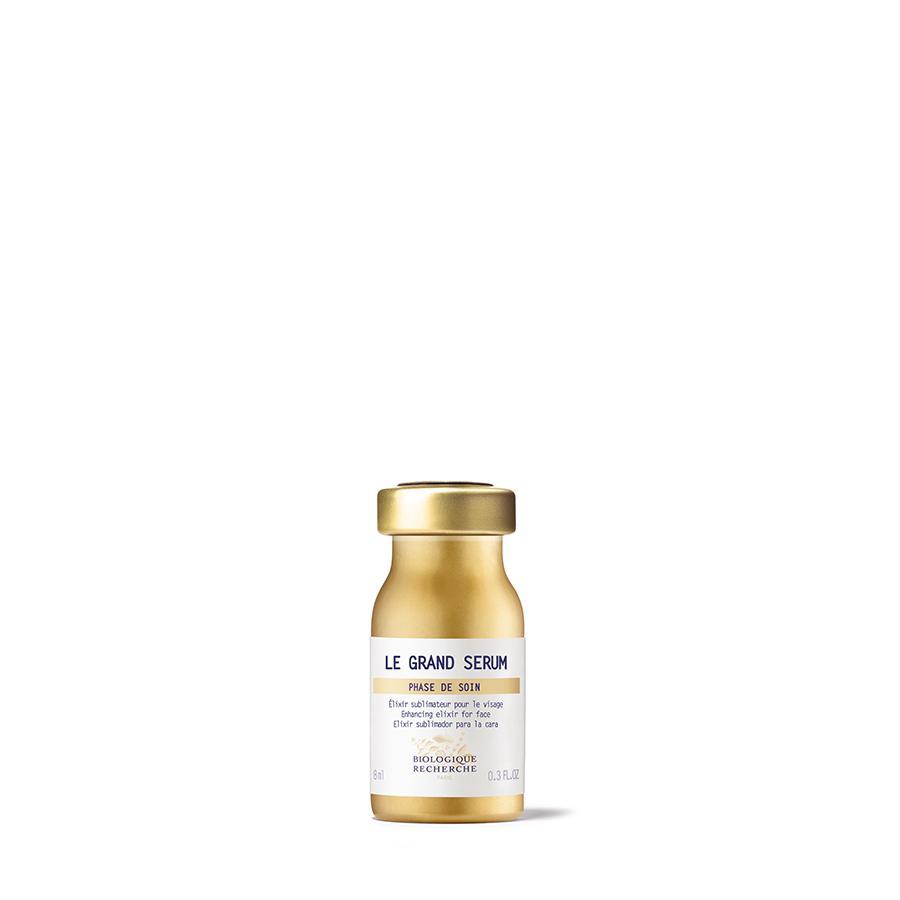 Le Grand Serum
SKU:

N/A

Category:

Product type:

Serum
Description
Description
Le Grand Sérum is a sublimating elixir, a genuine concentrate of beauty whose action grows more intense with each consecutive application. 
The Biologique Recherche products with the richest content in active ingredients (27), a real ubiquitous serum.  Exceptional results that leave the skin plumped up, toned up and luminous. It is recommended for all Skin Instants. 
Action
Helps prevent epidermal premature aging.
Tones, revitalizes and calms the epidermis.
Helps to strengthen the natural system of skin defense.

Brightens the complexion and moisturizes the superior layers of the epidermis.
How to use
Apply a few drops of Le Grand Sérum to clean skin all over the face, neck and décolleté with light upward strokes. Use mornings and/or evenings. This product is intended as a final touch of your Biologique Recherche skin care program.
Ingredients
Actives ingredients against the signs of epidermal premature aging: Amino Acids, Extracts of Elder, of Chestnut, of Tropical Almond and of Watercress, Extract of Myrrh, Myrtle and Onion, Hexapeptides.
Anti-free radicals actives ingredients: Mimosa, Cranberry and Wasabi Extracts.
Soothing actives ingredients: Kudzu Extract and Polysaccharides.
Moisturizing actives ingredients: NMF, Hyaluronic Acid and Silk Extract.
Toning actives ingredients: Extracts of Witch Hazel and St. John's Wort, Black Crowberry Juice