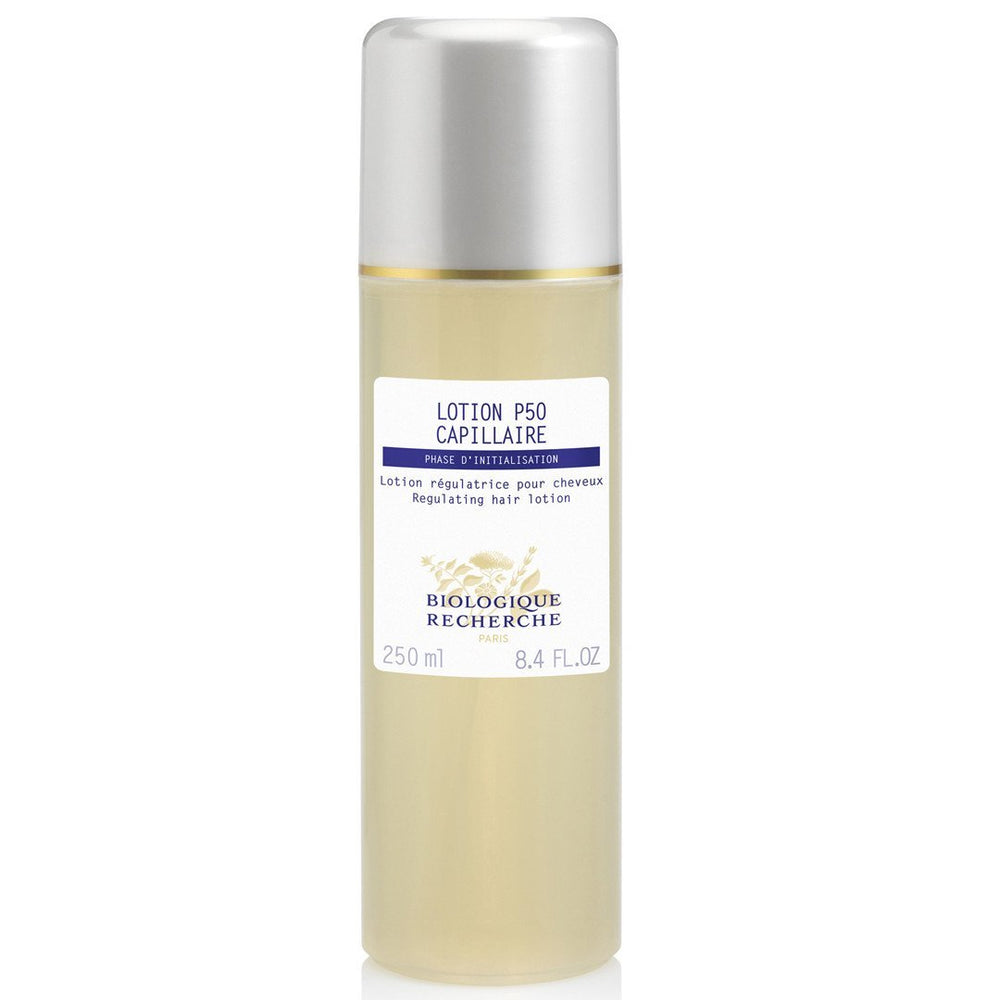 Lotion P50 Capillaire
SKU:

N/A

Category:

Product type:

Hair Care
Description
Description
Lotion Capillaire contains the core ingredients of the P50 formula, as well as active ingredients specifically intended for the scalp, to reduce itching. It regulates sebum secretions so the scalp is clean and rebalanced.
Recommended for all Scalp Instants, especially suited to Scalp Instants prone to seborrhea.
Ingredients
Exfoliating and Reconditioning Agents: AHA, BHA, Cider Vinegar.
Sebo-Regulating Agents: Burdock Extract, White Dead-Nettle Extract, Pine Bark Extract.
Anti-Dandruff Agent: Jojoba Extract.
Purifying Agent: Magnesium Chloride, Vitamin B3.
How to use
Apply Hair Lotion P50 Capillaire evenly across a dry scalp, parting by parting
Massage in lightly with the fingertips
Do not rinse off
This lotion can be followed by a shampoo – in this case, leave it on for 5 to 10 minutes
Action
Removes scales and gently exfoliates the scalp
Regulates excess sebum to rebalance the scalp
Balances the surface pH of the scalp
Gently cleanses and purifies the scalp
Improves the efficacy of the other Biologique Recherche products used after it