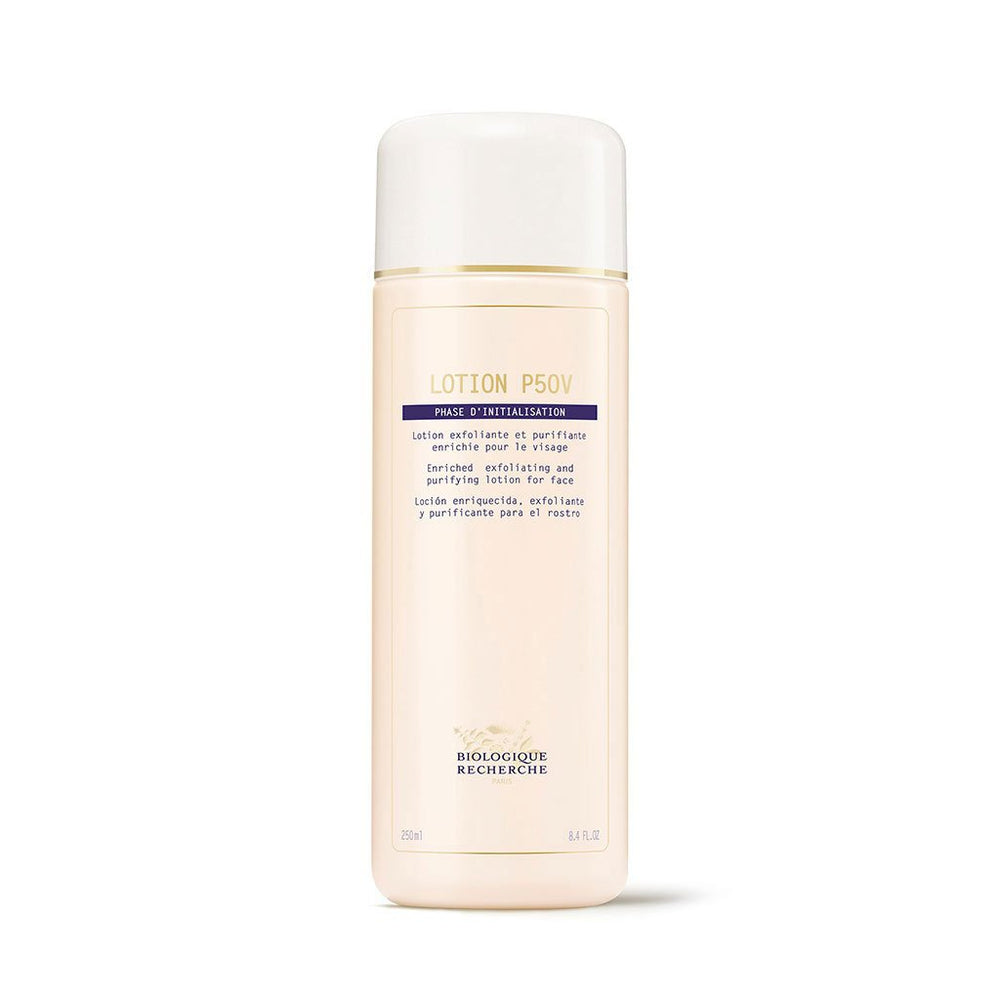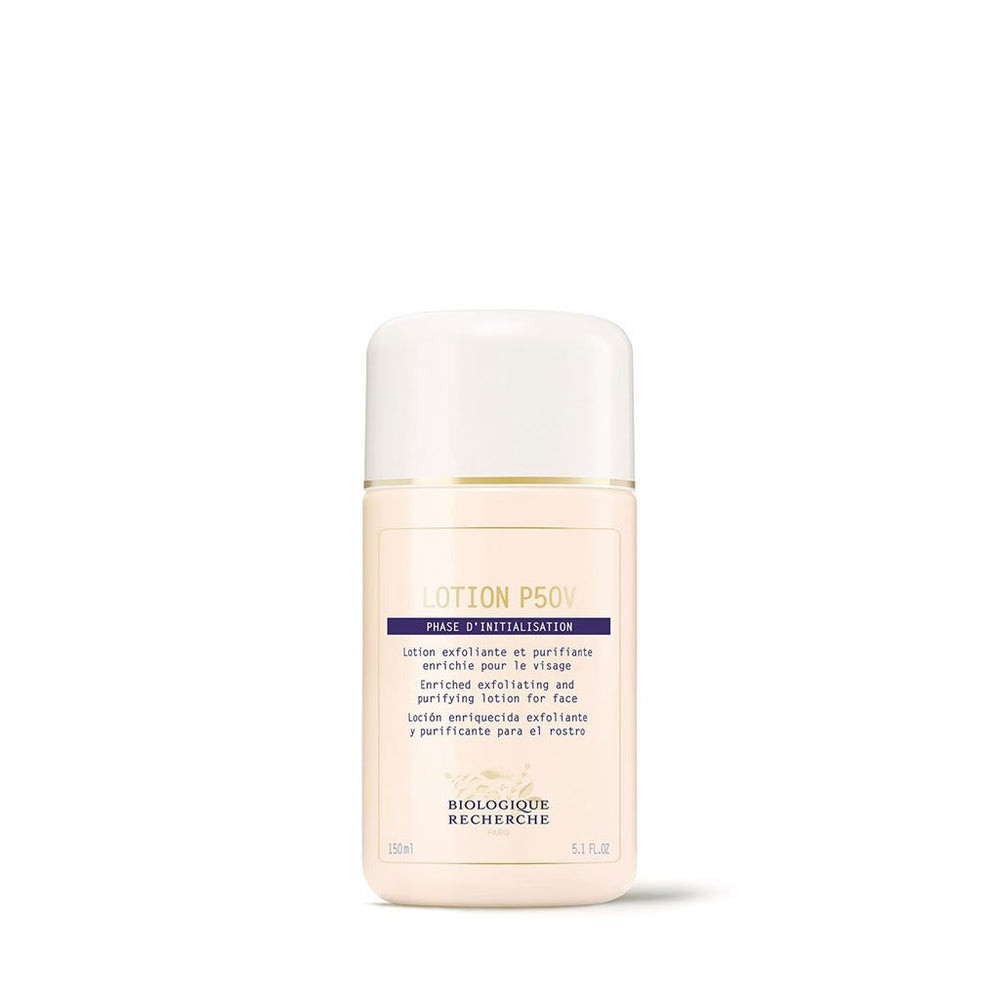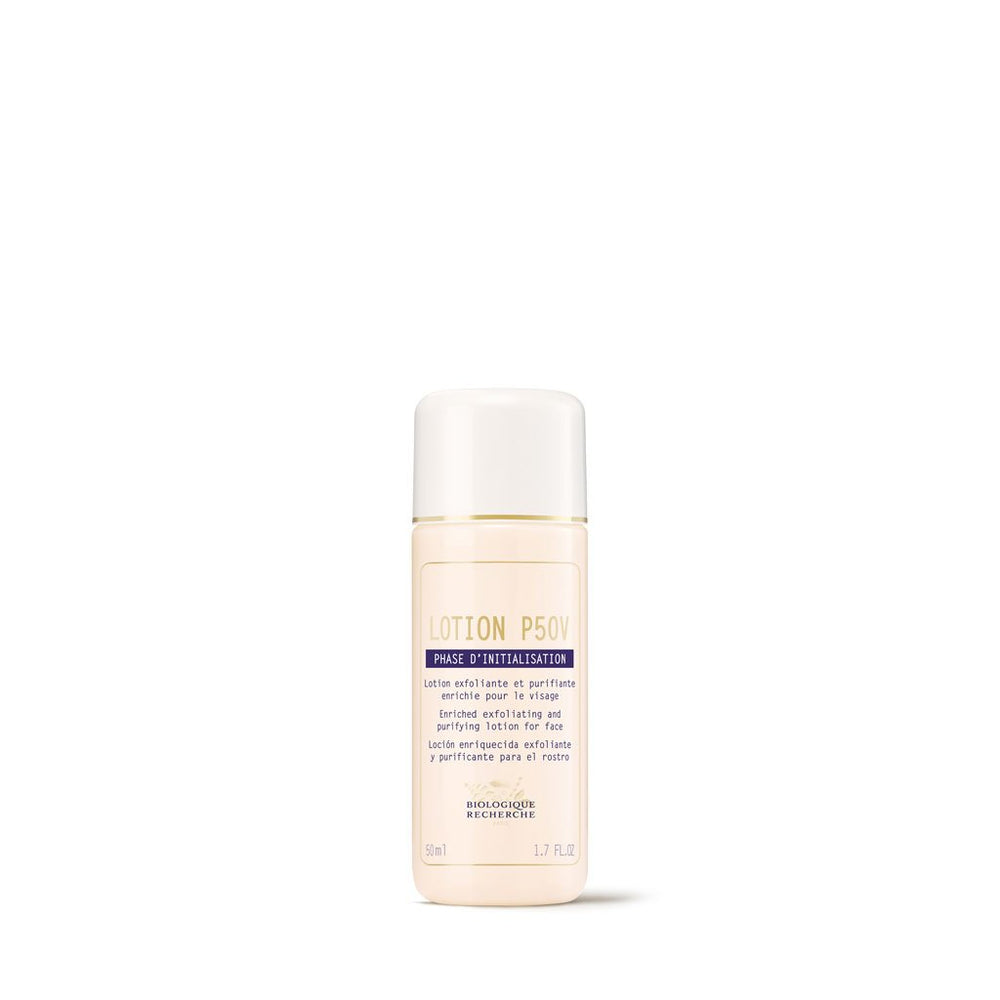 Lotion P50V
SKU:

N/A

Category:

Product type:

Lotion & Toner
Description
Description
This gentle, balancing, vitamin-rich exfoliator tones and lightens the skin.
Recommended  for Normal to Dry and devitalized "Skin Instants"
Action
Removes dead cells and impurities on a daily basis
Helps to purify and regulate sebum secretion
Enhances epidermal renewal
Improves the strength and quality of the epidermis
Hydrates the top layers of the epidermis thanks to its keratolytic action
Balances the surface pH of the skin
Improves the efficacy of the other Biologique Recherche products used after it
How to use
Use twice a day right after cleansing. Pour some Lotion P50V  on a cotton pad and with a gentle patting motion apply upward over the face, neck, and chest. Please don't rub it in.
Avoid the eye area.
The first week: saturate moistened cotton pads with Lotion P50V before application
Thereafter: saturate dry cotton pads with the lotion
Ingredients
Exfoliating, moisturizing and reconditioning active ingredients:
Alpha-Hydroxy-Acids, Poly-Hydroxy-Acids and Beta-Hydroxy-Acids, Cider Vinegar, Phytic Acid, Sulphur
Purifying and sebum regulation active ingredients:
Magnesium Chloride, Vitamin B3 (or PP), Horseradish, Burdock, Sorrel, Onion, Myrrh and Myrtle Extracts, Thyme Essential Oil
Smoothing and toning active ingredients:
Natural Sponge, Yeast and Walnut Extracts