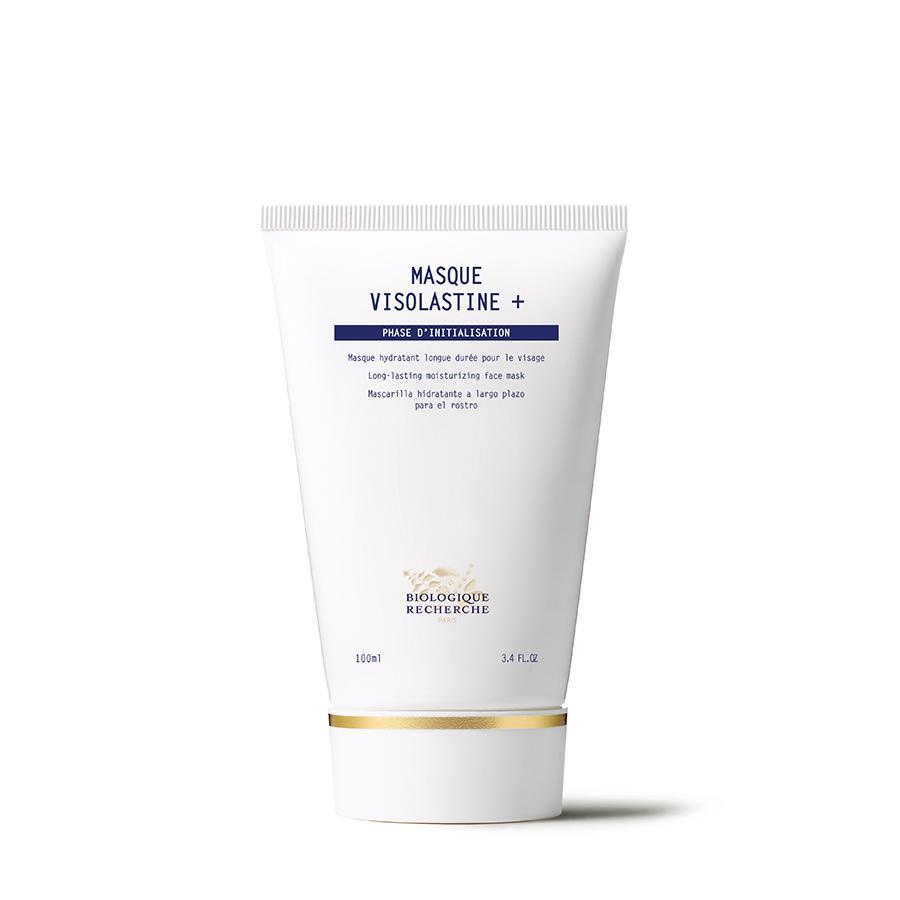 Masque Visolastine Plus
SKU:

N/A

Category:

Product type:

Mask
Description
Description
The Masque Visolastine + is a complete natural solution that offers immediate and lasting hydration to skin.
It boosts hydration in the upper layers of the epidermis and strengthens the skin's barrier to protect against dehydration.
Its long-lasting moisturizing action provides soft, comfortable skin for the entire day. Recommended for Dehydrated Skin Instants
Ingredients
Hydrating active ingredients: Plant-based Polysaccharides from Natural Origins, Natural Moisturizing Sugar Complex, Hyaluronic Acid and Rhizobium Complex

Protective active ingredients: Vitamin E

Lipid replenishing active ingredients: Macadamia Nut Oil, Cotton Oil
How to use
Apply Mask Visolastine on clean skin. Leave it on for at least 20 min and then rinse it off. Apply the rest of the regimen.
Action
Durably moisturizes the upper layers of the epidermis.
Reduces transepidermal water loss
Protects skin barrier from dehydration
Restores hydrolipidic film
Provides a sensation of comfort and softness