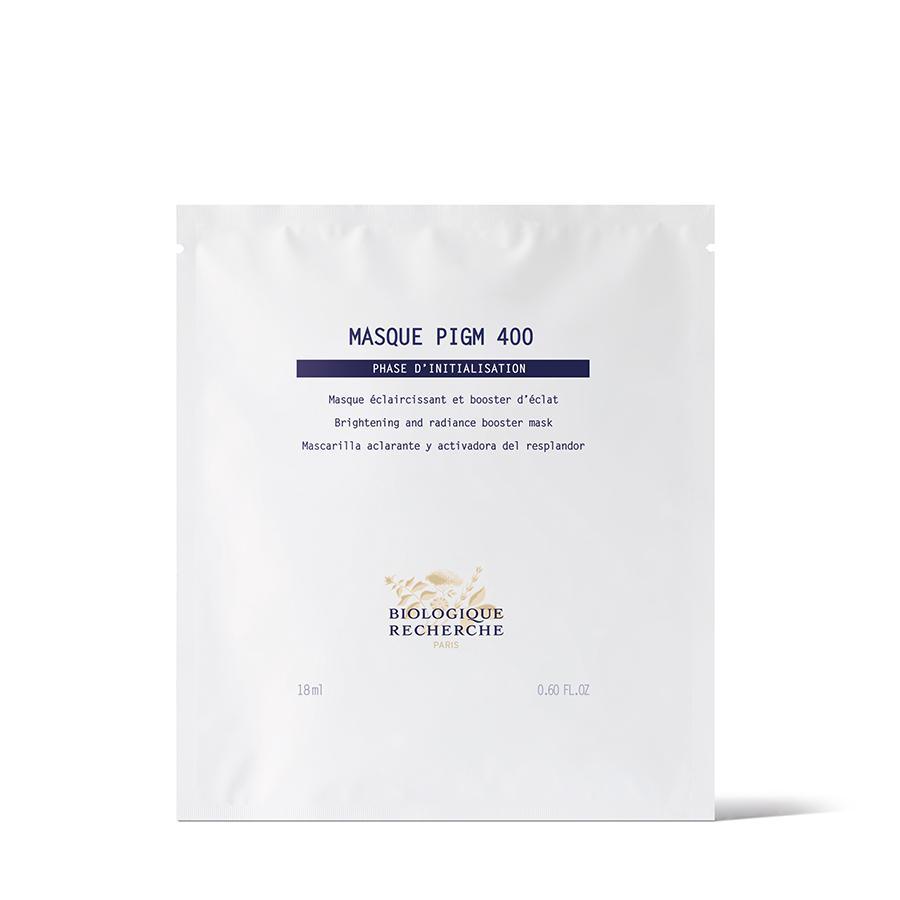 Masque PIGM 400
SKU:

N/A

Category:

Product type:

Mask
Description
Description
Masque PIGM 400 works as a real radiance booster. From the very first application, marks of fatigue are instantly smoothed away and erased.
Its formula containing a high concentration of brightening active ingredients and exceptional antioxidants, combined with the perfect Lyocell support gives the skin a more even tone and unparalleled radiance.
The mask perfectly adapts to the face's shape to enable optimum diffusion of the active ingredients. A true complexion perfector, the skin is instantly brighter and more even.
Recommended for: Pigmented and Dull Skin Instants
4 masks per package
Action
◼ Instantly improves the complexion's radiance
◼ Illuminates the skin
◼ Makes complexion more even, reduces irregularities
◼ Helps reduce existing pigmentation marks
◼ Anti-free radical action helps combat cellular aging
◼ Controls melanogenesis
How to use
On the face, on a clean and dry skin.
Open the pouch. Fold the mask out flat and remove the protective film in polyester. Apply to skin, use fingertips to smooth out the mask so that it sticks perfectly and leave on for 20 minutes. Remove and dispose of the mask, then massage the excess of product using circular motions until complete absorption.
Ingredients
Anti-melanogenesis platform: Dulse Extract, Complex of Pea Extract and Sucrose Dilaurate, Stabilized Vitamin C
Radiance platform: Finger Lime Extract
Anti-dark spot platform: A-Glucan Detox