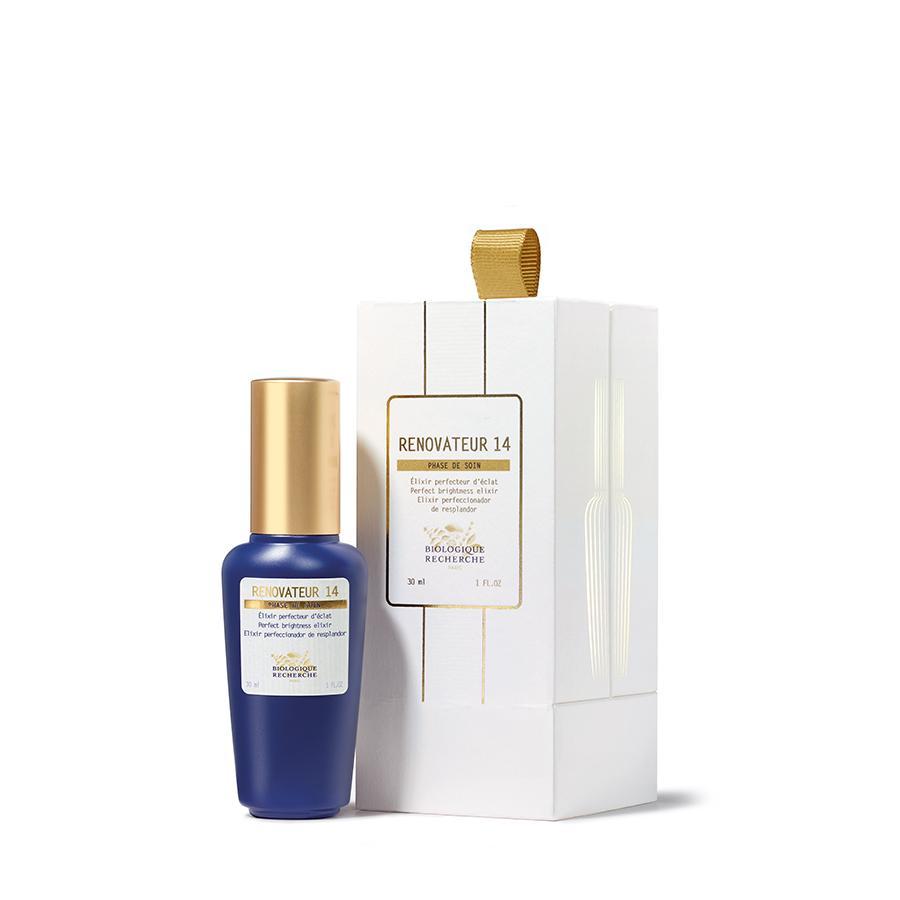 Renovateur 14
SKU:

N/A

Category:

Product type:

Serum
Description
Description
Renovateur 14 is part of an instant light-restoring treatment. Thanks to a combination of Soothing and Revitalizing active ingredients, this serum will restore the natural beauty of your skin. Upon application, it will strengthen and restore the luster of your skin. You will be radiant! A true veil of light that immediately brightens with lasting effects.
Rénovateur 14 makes dehydrated skin feel comfortable by fighting environmental stress factors. A concentrated burst of light and vitality that subtly illuminates the complexion.
Action
Protects the epidermis from free radicals
Protects against cutaneous aging
Moisturizes the upper layers of the skin
Revitalizes the epidermis
Improves the brightness and radiance of the complexion
How to use
Apply a few drops of Rénovateur 14 on the face, neck and cleavage in the morning and/ or in the evening having previously cleaned the skin with the recommended Lotion P50.
Ingredients
Revitalizing platform: Salmon DNA, Prickly Pear Cactus extract, Lactic Acid, Reconstituted Natural Moisturizing Factor (NMF)
Antioxydant platform: Complex based on Myrrh, Myrtle and Onion, Cider Vinegar