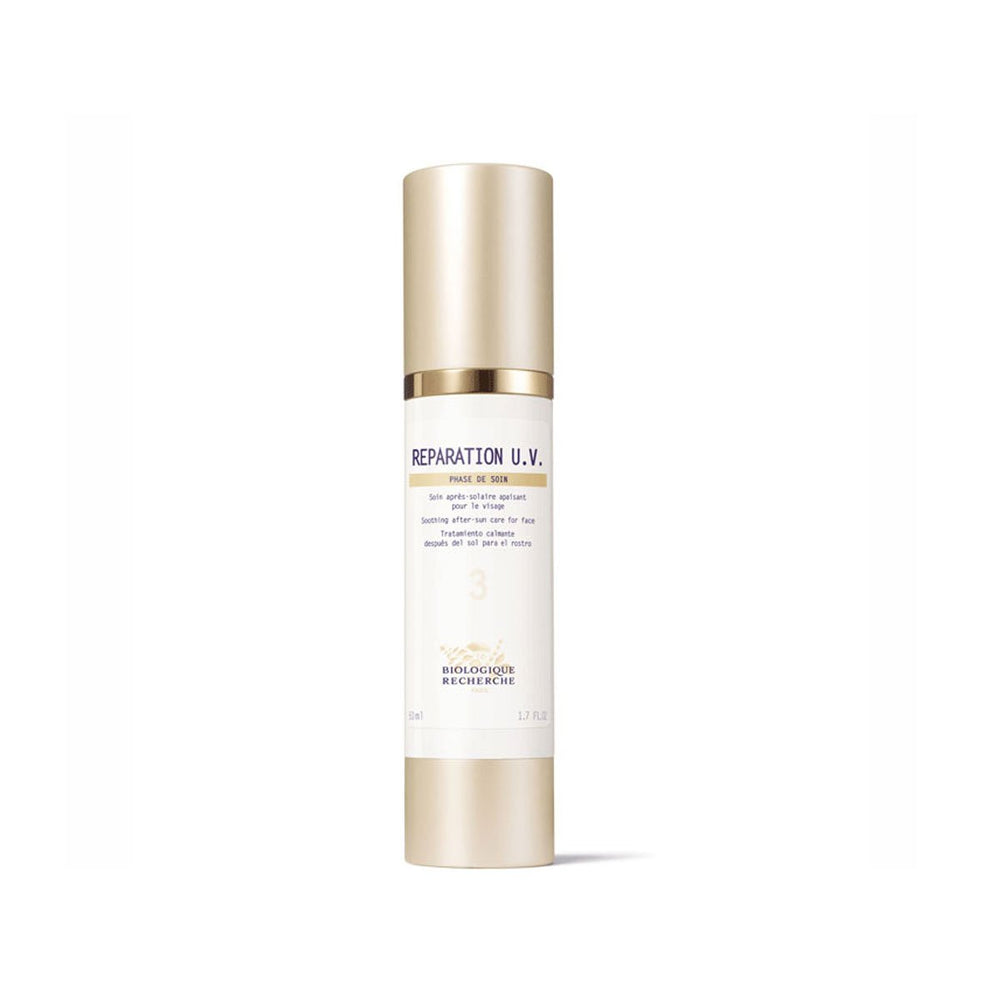 Réparation U.V.
SKU:

N/A

Category:

Product type:

Sun Protection
Description
Description
Réparation U.V. repairs the skin after the harmful effects of photoaging, prevents the risk of post-UV skin reactivity and delivers an immediate soothing effect while reestablishing optimal hydration.
RECOMMENDED FOR  : All Skin Instants
ACTION
Repairs and soothes skin after sun exposure
Hydrates the outer layers of the epidermis
Combats free radicals
Fights against the signs of ageing triggered by sun exposure
Prevents desquamation (peeling)
Ingredients
Repairing and soothing agents: Polysaccharides rich in Rhamnose, Kudzu Extract, Amino Acid Complex.
Hydrating agents: Hydrating Sugar Derivatives.
Anti-free radical agents: Mimosa Extract, White Tea Extract.
Anti-glycation agents: Carnosine, Polyphenols derived from Milk Thistle and Tocopherol.
Relipidating agent: Pichia Anomala Extract
How to use
Réparation U.V. should be applied to the whole face, neck and chest after sun exposure. Massage gently until the product is absorbed, avoiding contact with eyes.
ACTION
Repairs and soothes skin after sun exposure
Hydrates the outer layers of the epidermis
Combats free radicals
Fights against the signs of ageing triggered by sun exposure
Prevents desquamation (peeling)