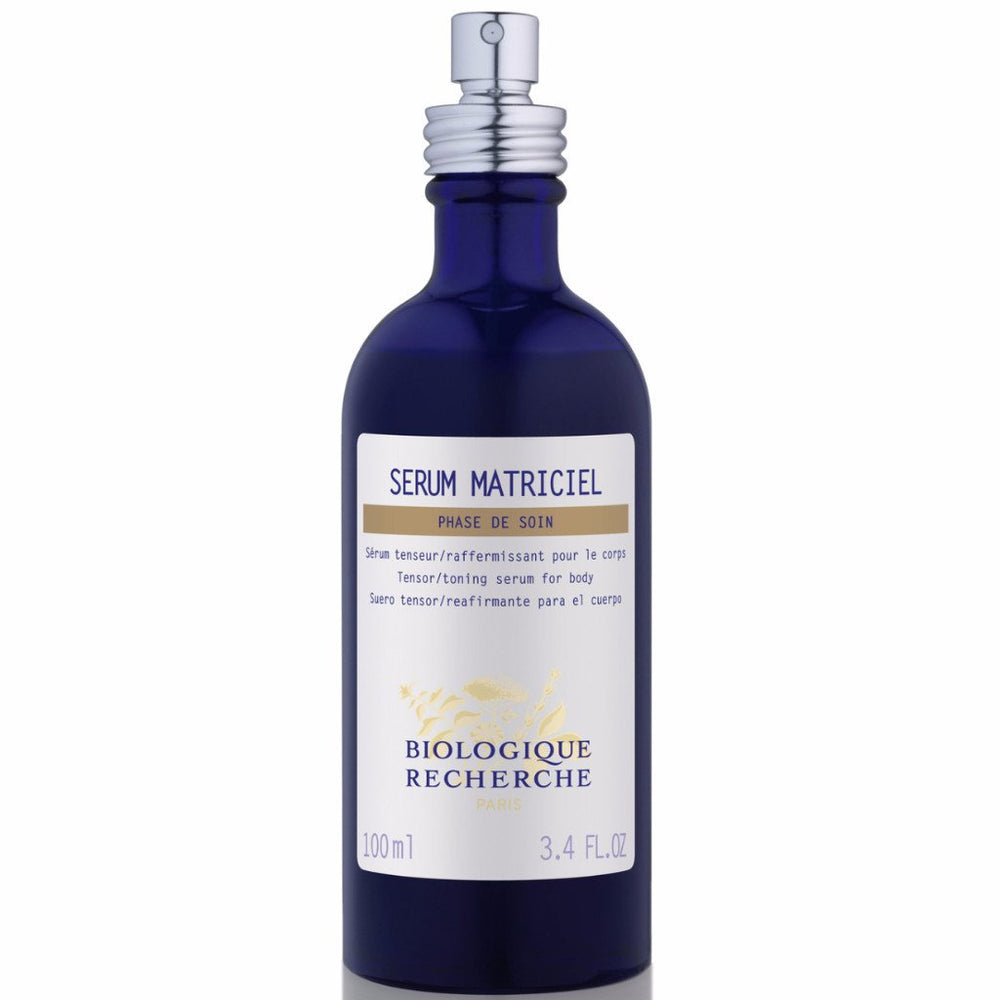 Serum Matriciel Body
SKU:

N/A

Category:

Product type:

Body Care
Description


This ultimate anti-ageing serum for the body intensely tones, plumps and improves the skin's elasticity.
Rich in Siberian Ginseng Extract and Black Crowberry Juice, this treatment provides a tissue structuring effect and reinforces the epidermal elasticity and tonus. 
Recommended for: Skin Instants which lack tonicity. Prevents the slackening of the dermal matrix
Ingredients
Firming active ingredients: Elder Blossom, Chestnut Wood and Tropical Almond Leaf Extracts, Glycoproteins derived from Microorganisms of Antarctica, Biomimetic Peptide.
Protective active ingredients: Black Crowberry Juice, Rye, Horsetail and Nettle Extracts.
Active ingredients reinforcing the dermo-epidermal junction:
Plumping and moisturizing active ingredients: Marine exopolysaccharide from Iroise sea, Baobab Fruit Pulp and Silk Extracts, Reconstituted NMF, Hyaluronic Acid, Royal Jelly.
How to use
Apply Sérum Matriciel once or twice a day to the targeted areas (chest, inner arms, and inner thighs) by gently smoothing in until fully absorbed. Apply to specific areas. Avoid contact with eyes and mucous membranes.
Action
Improve the skin's firmness
Improves skin elasticity
Activates micro-circulation
Smoothes fine lines and imperfections
Hydrates the skin
Leaves your skin soft and radiant
Refines skin texture