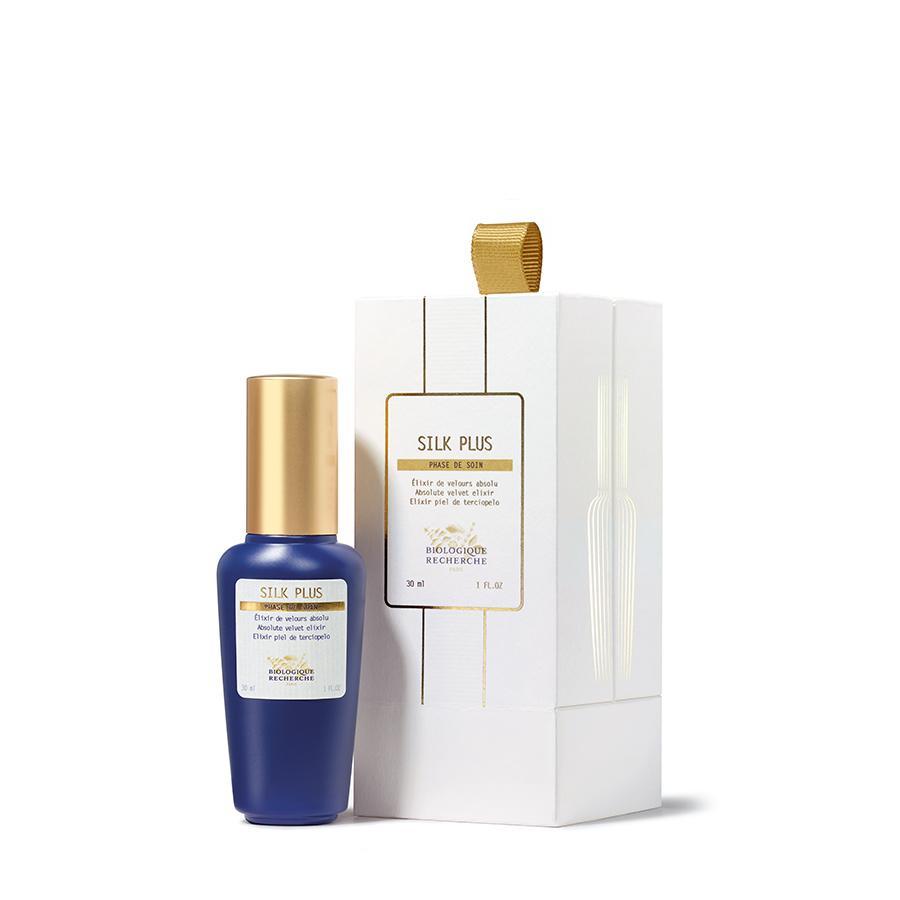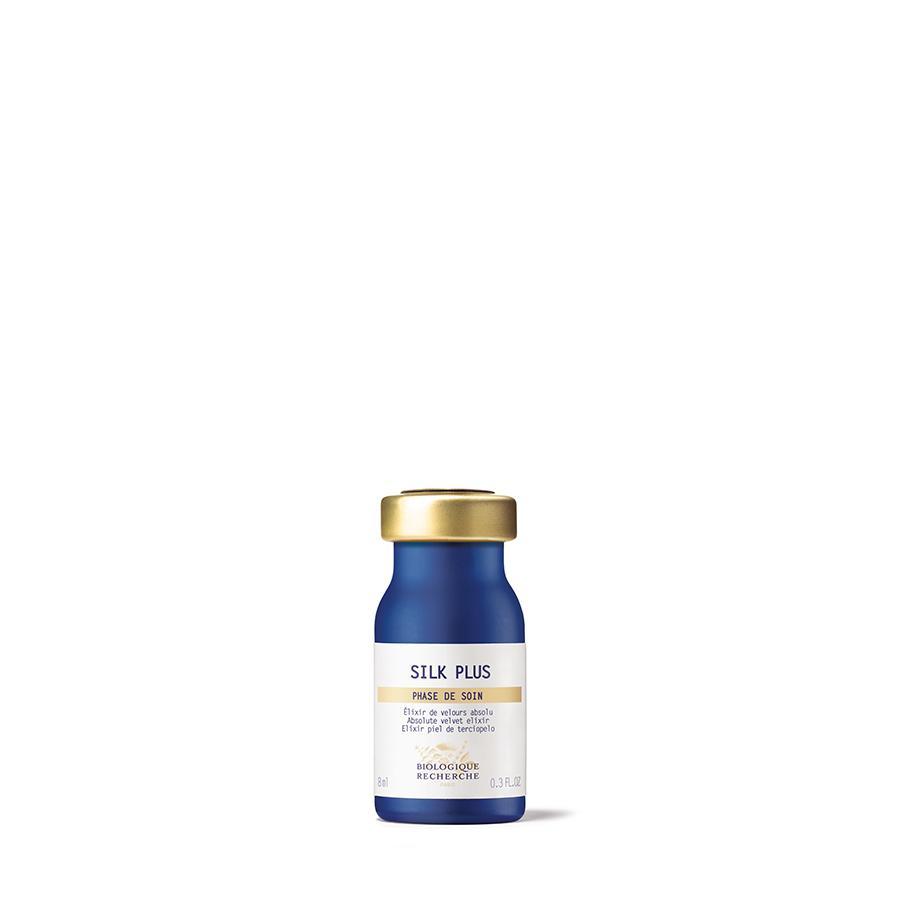 Silk Plus
SKU:

N/A

Category:

Product type:

Serum
Description


For softness without comparison, Silk Plus fights the symptoms of fine and sensitive skin by calming the appearance of redness, irritation and other visible signs of inflammation. Enriched with moisturizing and soothing active ingredients, it brings comfort and soothing to the epidermis weakened by the stress and irritating factors of everyday life. Upon application, its velvety texture leaves a peach skin effect for a silky touch.
This moisturizing, smoothing serum contains high concentrations of regenerating agents, Hyaluronic Acid, Cucumber and Silk extracts which really soothe the skin and leave it feeling silky soft! It is recommended for all skin types.
Ingredients
Moisturizing platform: Complex made from Hyaluronic Acid and Rhizobium, Silk Extract
Soothing platform: Witch Hazel and St. John's Wort Extracts, Complex based on Myrrh, Myrtle and Onion
How to use
Use on top of or combined with any cream for a glowing effect.

Apply a few drops of Silk Plus all over the face, neck and cleavage in the morning and/or in the evening. This product is one of the final touches in the Biologique Recherche beauty treatment program.
Action
Soothes and moisturizes
Revitalizes the epidermis
Softens and smoothes the skin
Enriches the hydrolipidic film of the skin
Strengthens the protection of the epidermis