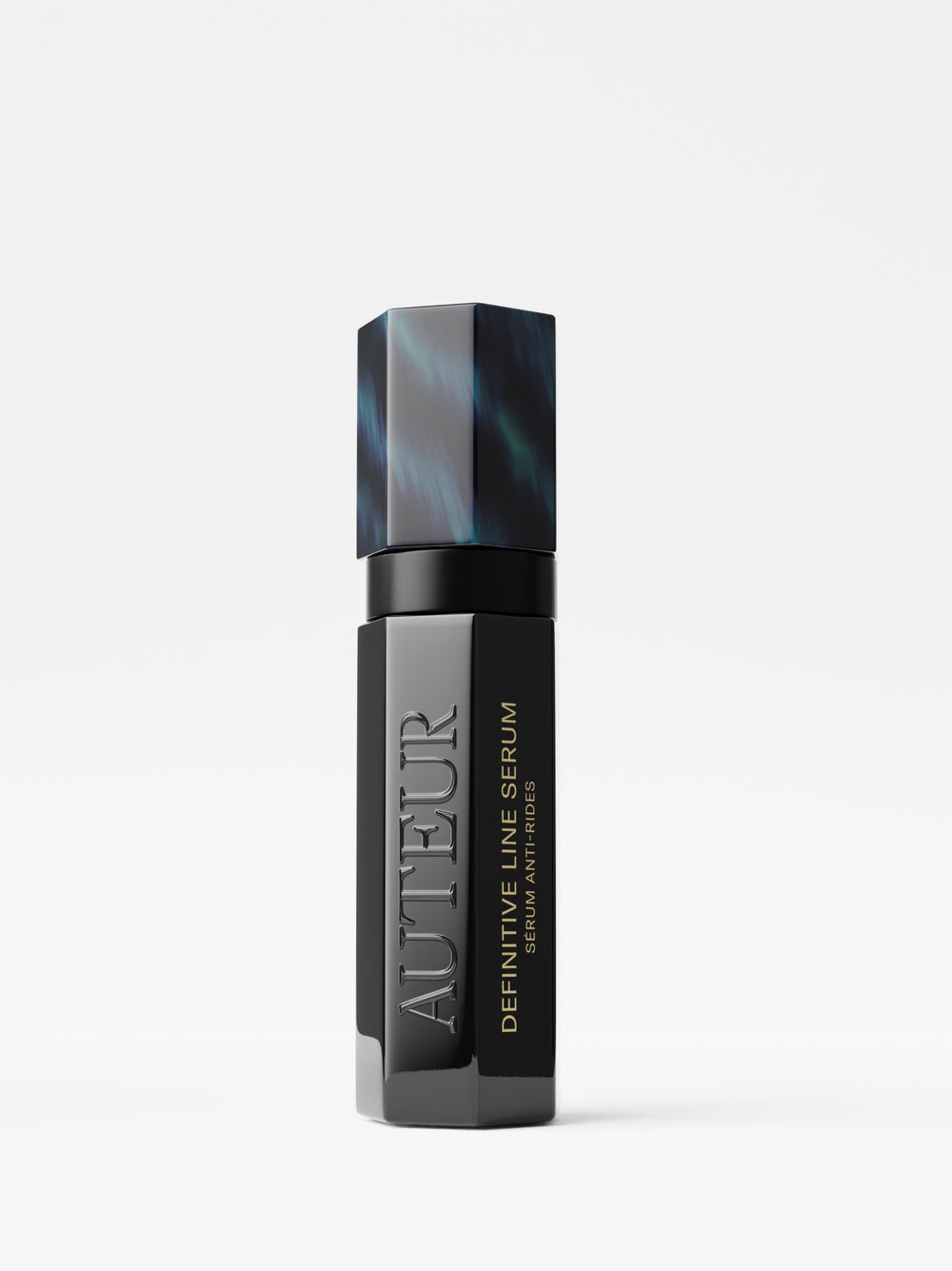 Definitive Line Serum
SKU:

N/A

Category:

Product type:

Serum
Description
Intelligent Wrinkle Care
A high-active skin tightening serum mimics the smoothing and lifting effects of cosmetic-surgical line and wrinkle procedures through topical application. The potent SYN®-AKE peptide and supporting active ingredients work in tandem to tighten and smooth skin's surface, instantly. Intelligent neurotransmitter-inhibiting peptides relax deep-lying micro-muscles to release, smooth and lift horizontal and lateral lines while supporting natural collagen synthesis, preventing further wrinkle formation.
30ml
Ingredients
Bioplasma FA, a powerful phytoactive, enhances skin's detoxification capabilities, stimulating cellular metabolisms and reducing wrinkle depth. Antioxidants including Vitamin E and Resveratrol work to minimize the effects of oxidative stress and support cellular DNA repair, reducing signs of damage. AUTEUR's Hyaluronic Complex engineered with a range of micro-low to high molecular weights of hyaluronic acid, restores both long term and immediate hydration throughout all layers of the skin.

Fragrance free.

Made in Germany.
How to use
Gently massage into face and neck in an upward motion, focusing on expression lines. Allow to absorb into skin for several moments prior to applying your preferred AUTEUR cream. Suitable for both morning and evening use.
Benefits
– Reduce the appearance of lines and wrinkles

– Restore hydration throughout the skin for a healthier, smoother appearance

– Antioxidants repair damage and restore skin cells to their optimal functions