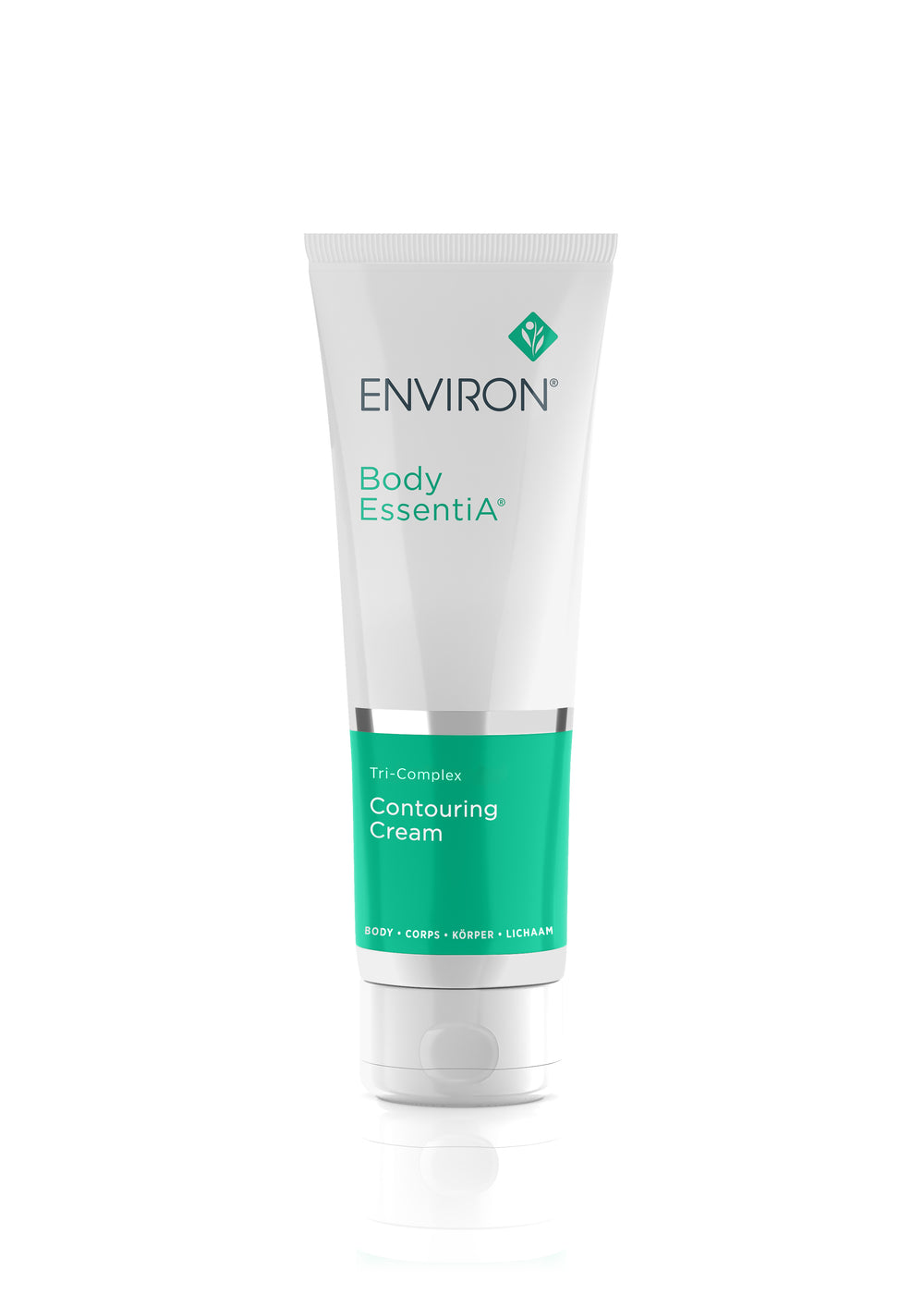 Contouring Cream
SKU:

N/A

Category:

Product type:

Moisturizer
Description
A scientifically advanced at-home body contouring cream containing a powerful tri-complex of intelligent ingredients, that assist to tighten, firm, smooth and moisturise the appearance of skin leaving it feeling luxuriously, silky soft.
Benefits:
Intense smoothing, toning, tightening and firming effect. 
Counteracts free radical damage and protect the integrity of skin. 
Promotes healthy-looking and resilient skin . Boosts and improves the appearance of hydration.
Ingredients
Intenslim™ , Phytosonic™, Vexel™ , Vitamin C and Vitamin E
How to use
1. Gently massage into the skin mornings and evenings on specific areas of concern
2. For best results, use Environs® Body EssentiA® Derma-Lac® Lotion and A,C,E Oil after applying Body Contouring Cream.
3. Can be used with cosmetic body roll CIT to intensify results.