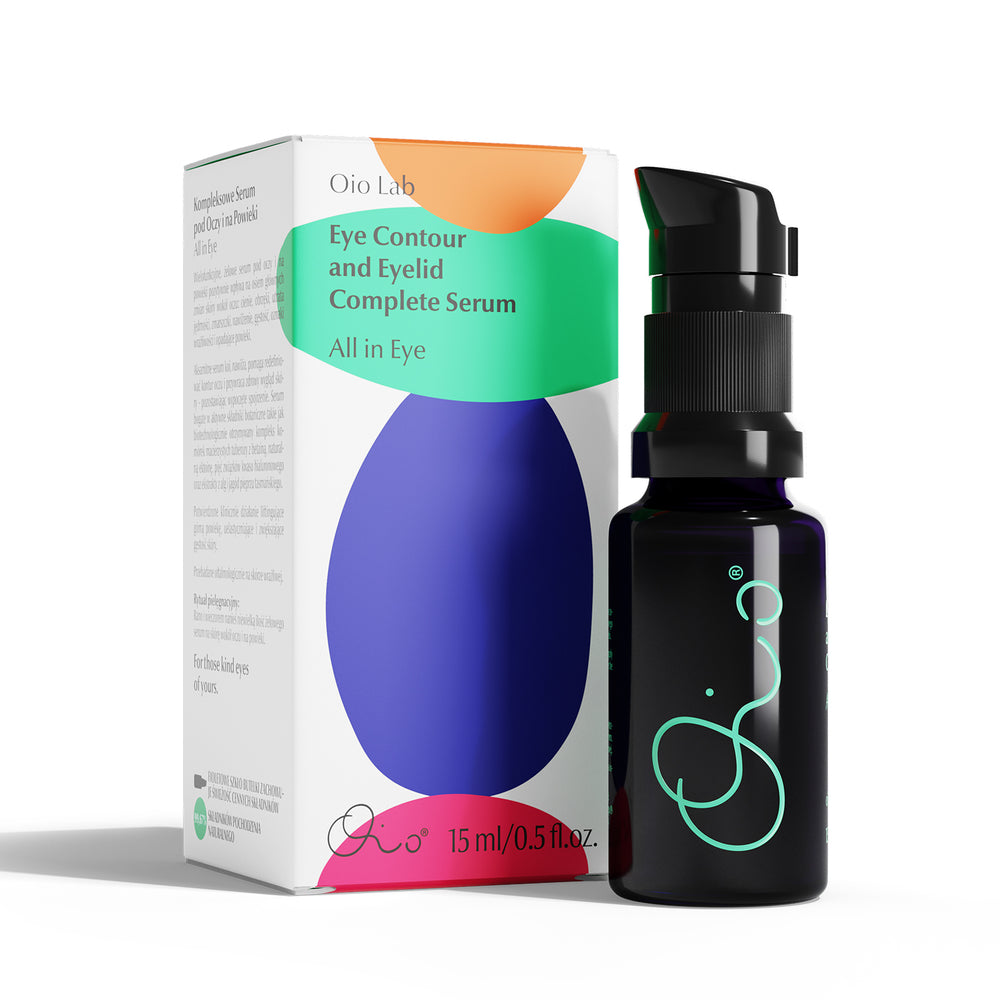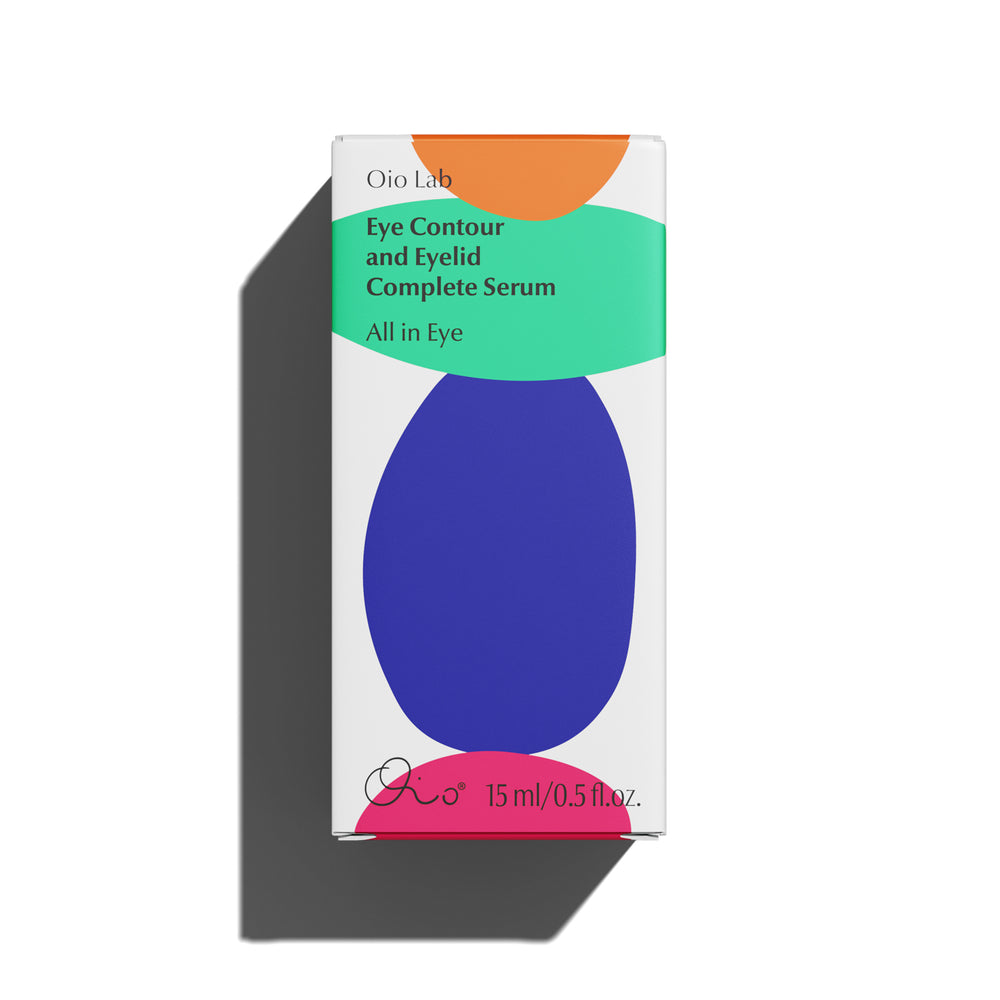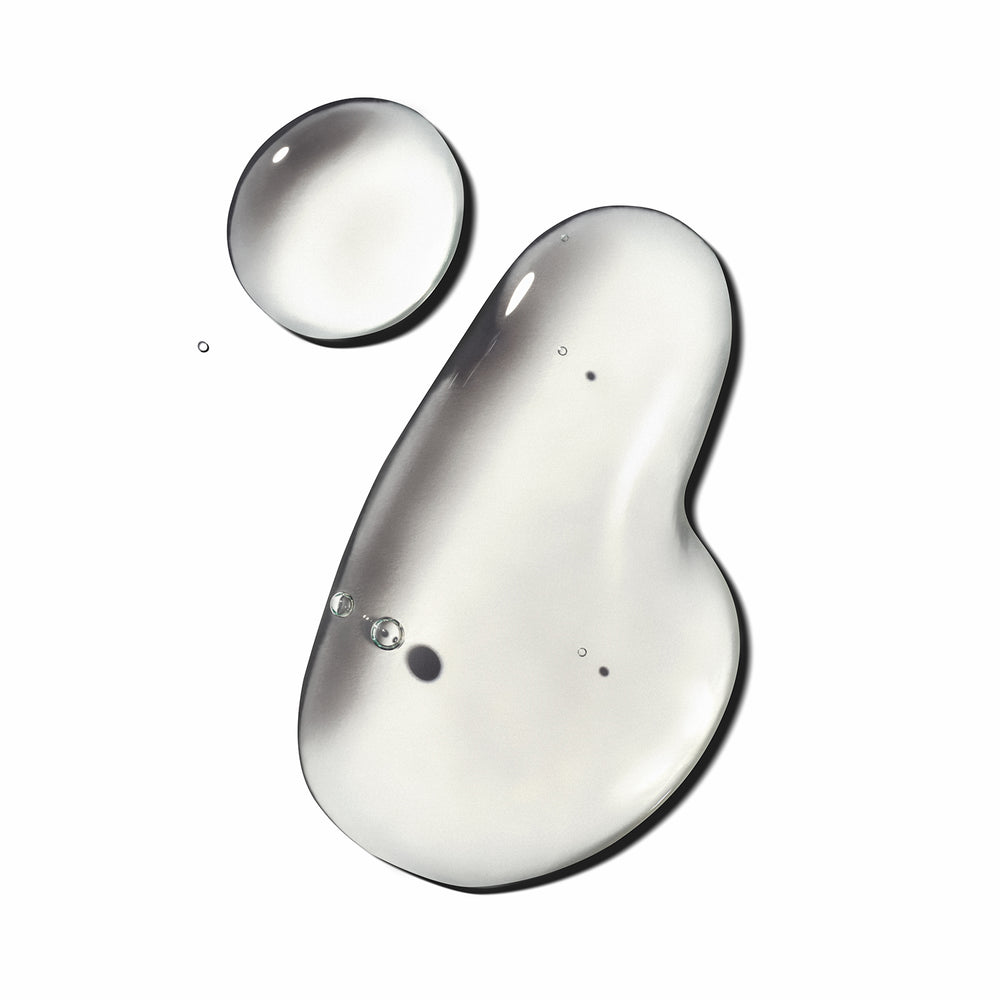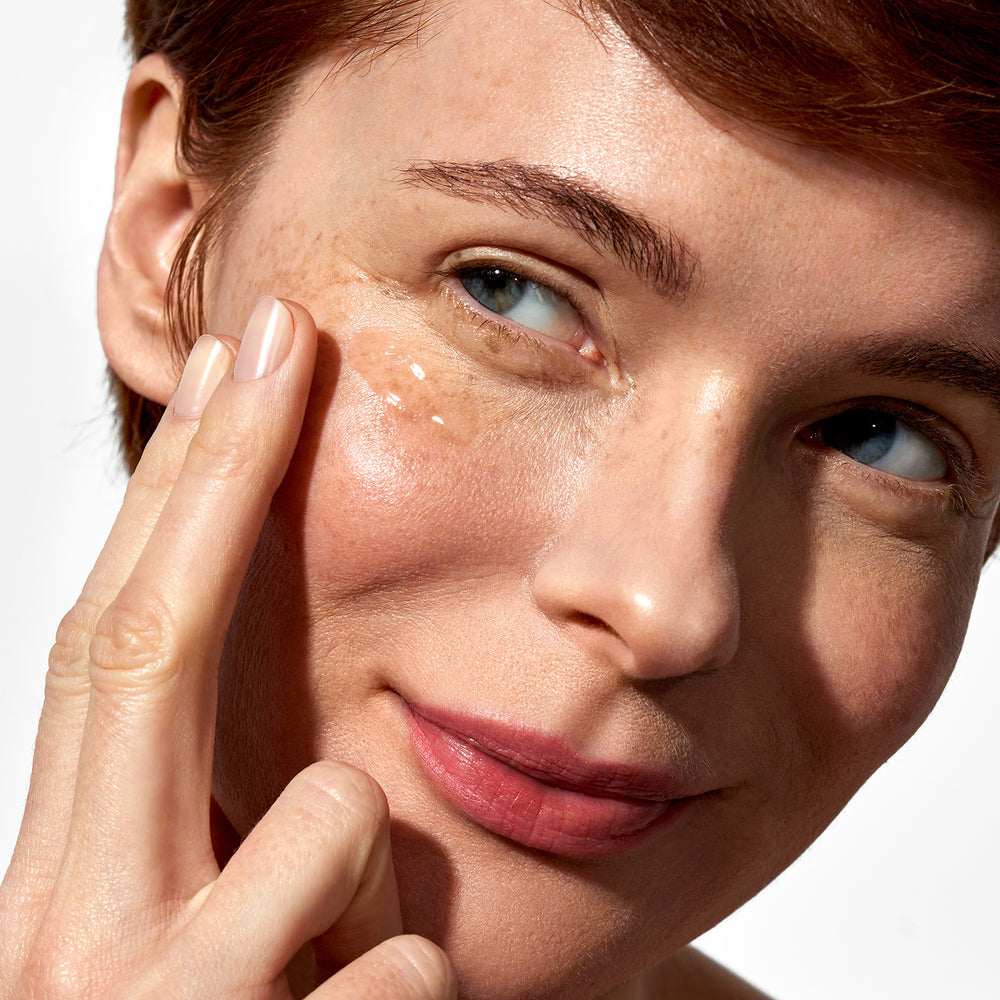 All in Eye - Eye Contour and Eyelid Complete Serum
SKU:

N/A

Category:

Product type:

Serum
Description
All-in-one, eye and eyelid gel serum helps to improve the appearance of the skin around the eyes in terms of dark circles, puffiness, firmness, wrinkles, hydration, density, sensitivity and eyelid sagging.
Powered by biotechnologically obtained plant cell complexes from tuberose stem cells and betaine and algae extracts, this multi-targeted serum acts simultaneously to leave the eye contour and eyelids looking well-defined, firmer, and brighter.
Encompassing advanced technology and natural extracts with long history of use, this velvety serum is enriched with Tasmanian pepper berry extract, multifunctional ectoine and five forms of hyaluronic acid compounds to help to soothe, moisturise and support a well-rested appearance.

Clinically proven to help to improve the appearance of the upper eyelid, boost elasticity and skin density.

Ophthalmologically tested on sensitive skin.

For those kind eyes of yours.
Made in Poland with Kindness.
Capacity: 15 ml – 0.5 oz.
Ingredients
Tuberose and Betaine Plant cell complex – biotechnological plant cell complex obtained by means of in vitro culture under controlled conditions. Independently tested to provide comprehensive action on the three major changes that occur in the area around the eyes: dark circles, puffiness and wrinkles. The technology uses the molecular synergy between the cells and natural betaine. Tuberose is a white heliotrope flower that originated in Mexico and was introduced to Europe in the 16th century. Glycine betaine extracted from beetroot was the first betaine of plant origin to be discovered in the 19th century. This ingredient is designed to act simultaneously on all visible signs of skin ageing around the eyes for a more youthful appearance. Suitable for sensitive skin.
Tasmanian pepper berry extract – an ingredient with a long history of use by the Indigenous Australians. Alpine pepper thrives in the mountains of the south eastern lands of Tasmania. It is a hardy species, tolerating cold winter temperatures and surviving on rock and exposed windy sites. Rich in polygodial, anthocyanins and minerals, it helps to improve the appearance of redness and the burning & itching sensation. Certified as compliant with the Ecocert and Cosmos standards.
Ectoin – a unique active substance drawing from sophisticated nature's defensive strategy. Obtained with kind to the planet, sustainable biofermentation process by cultivating strains of halophilic bacteria Halomonas elongata. Naturally used by microorganisms in extremely stressful conditions to survive and defend themselves. A multifunctional ingredient with soothing, hydrating and protective properties. Its multifunctional and unique effects have been confirmed in numerous clinical studies. Certified as compliant with the Ecocert and Cosmos standards.
Multilevel hyaluronic acid complex – a unique combination of particles of different sizes and properties to maximize hydration in various layers of the skin, from the stratum corneum to the dermis. Sodium Hyaluronate Crosspolymer – a fast absorbing ingredient that promotes elasticity. Hydrolyzed Glycosaminoglycans – boosts performance of other active ingredients in the Oio Lab serum. Sodium Hyaluronate – the smaller molecular structure helps to penetrate deeper into the skin. Hyaluronic Acid positively affects skin's structure and hydration. Hydrolyzed Hyaluronic Acid – low molecular hyaluronic acid that helps maintain skin hydration and elasticity.
INGREDIENTS: Aqua / Water, Ectoin, Glycerin, Pentylene Glycol, Polianthes Tuberosa Callus Extract, Tasmannia Lanceolata Fruit/Leaf Extract, Sodium Hyaluronate Crosspolymer, Hydrolyzed Glycosaminoglycans, Sodium Hyaluronate, Hydrolyzed Hyaluronic Acid, Hyaluronic Acid, Betaine, Sodium Levulinate, Xanthan Gum, Phenethyl Alcohol, Propanediol, Sodium Anisate, Sodium Phytate, Lactic Acid, Ethylhexylglycerin, Raspberry Ketone, Benzyl Glycol.

How to use
Morning and night, apply on clean, dry skin over the eye contour and eyelid. Gently pat with your fingertips until the serum is absorbed.
Follow with your skincare ritual.