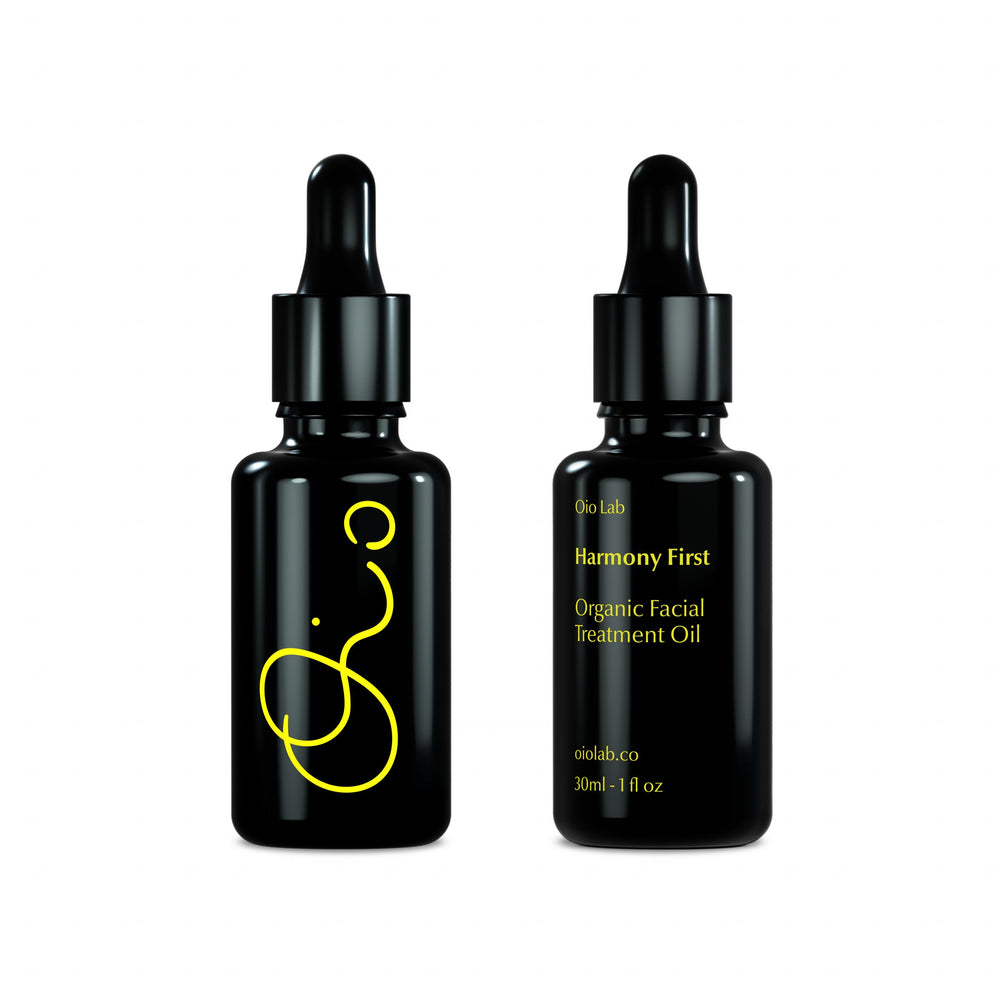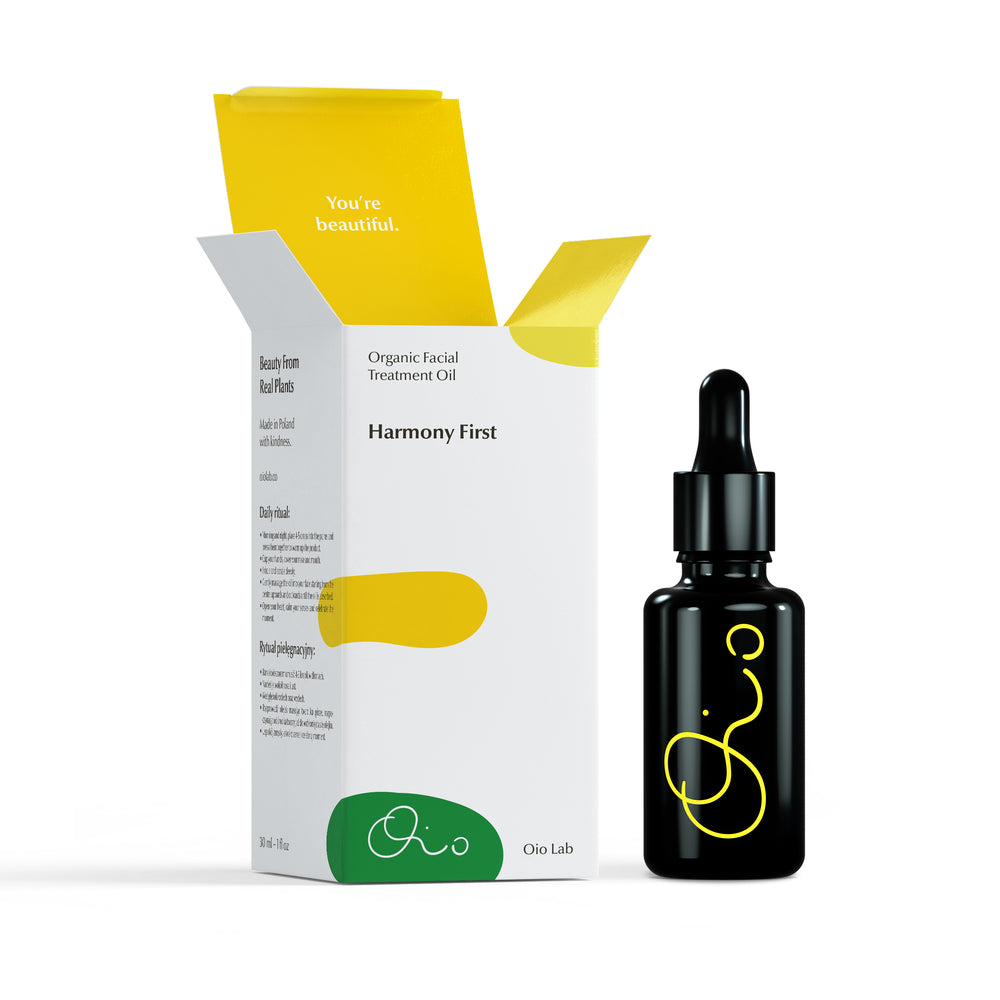 HARMONY FIRST. Organic Facial Treatment Oil
SKU:

N/A

Category:

Product type:

Oil
Description
Organic Facial Oil.
A sophisticated, golden-hued booster face oil featuring carefully balanced, organic oils infused with ultra-subtle, natural sandalwood and neroli scent notes in a potent formula designed to help to relieve distressed skin and improve its condition.
This nutrient-rich, cruelty-free oil incorporates certified organic, cold-pressed broccoli, borage, safflower, wild rose, safflower, jojoba and evening primrose seed oils for an essential fatty acid and vitamin boost. This remedial skincare solution is designed to leave the skin feeling radiant, moisturised and balanced with visibly enhanced skin tone.
A carefully crafted, lightly-textured skincare solution is especially beneficial for imbalanced skin in need of regeneration.
Harmony First.
--
Daily Ritual:
Morning and night, place 7 drops into the palms and press together to warm.
Massage gently upwards and outwards until the treatment is absorbed.
Take a deep inhale and exhale. Look in the mirror. You are so lucky.
*For best results, use as as a second step in your skincare routine, after applying products of a gel consistency like Multi-Dimensional Hydrating Facial Serum AQUASPHERE or Pro-Repair Anti Blue-Light Facial Serum THE E-SERUM by Oio Lab.
**We are efficient. With the support from our Laboratory, we have calculated that 7 Moments Treatment Oil lasts for 65 days if you use 7 drops, every morning and evening.